Modern Phone Interview Technology
Easily capture live candidate answers and rich interview data from natural phone conversations.
Convenient Phone Screens
Relaxed-fit phone interviews for recruiters and job seekers. As simple as a regular phone screen, with incredible upside.
Record Live Answers
Ask impromptu questions or use a custom interview script. Capture candidate's interview answers in real-time.
Share Highlights
After the call, easily share audio highlights with team members for collaborative hiring decisions, without misinterpretation & bias.
Happy Hiring Managers
Experience how Hiring Managers can quickly review a candidate's personality, communication style and domain expertise to remove redundant phone interviews and accelerate the interview experience. We're introducing a new option. Hiring Managers can allocate 30 seconds, instead of another 30 minute conversation, to identify the best candidates and get them on-site sooner. Timing is everything in the talent acquisition business.
Easy Scheduling
Simply set your availability and start inviting candidates to interview. Candidates can choose from a few open times in your calendar… or if you would rather send them a specific time, our platform handles that too. Eliminate the typical back and forth that so often plagues the interviewing process. After all it's all about timing in this business…s.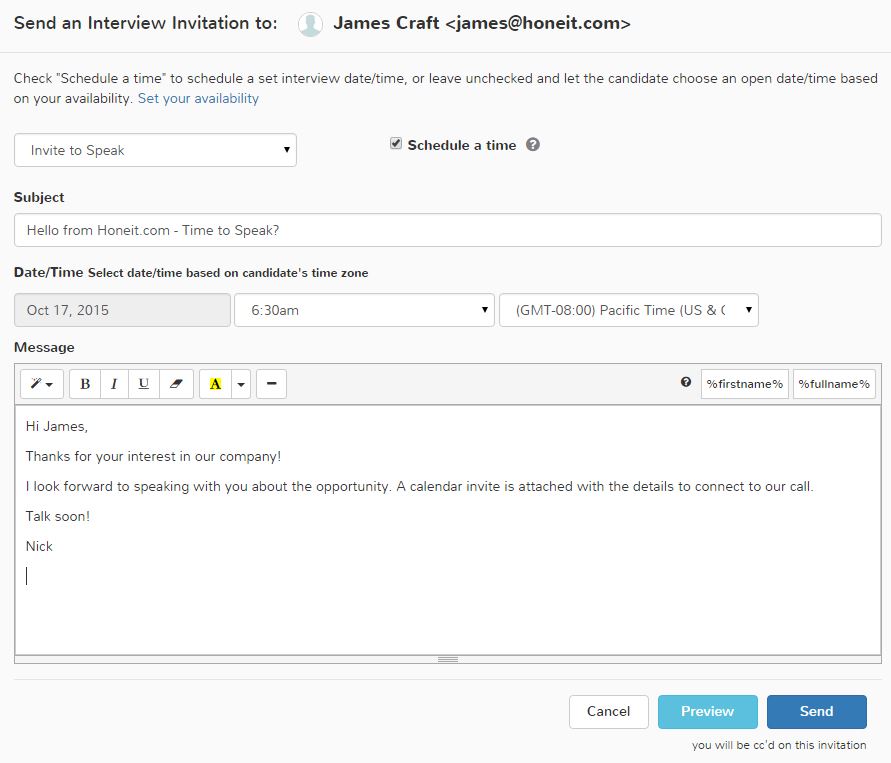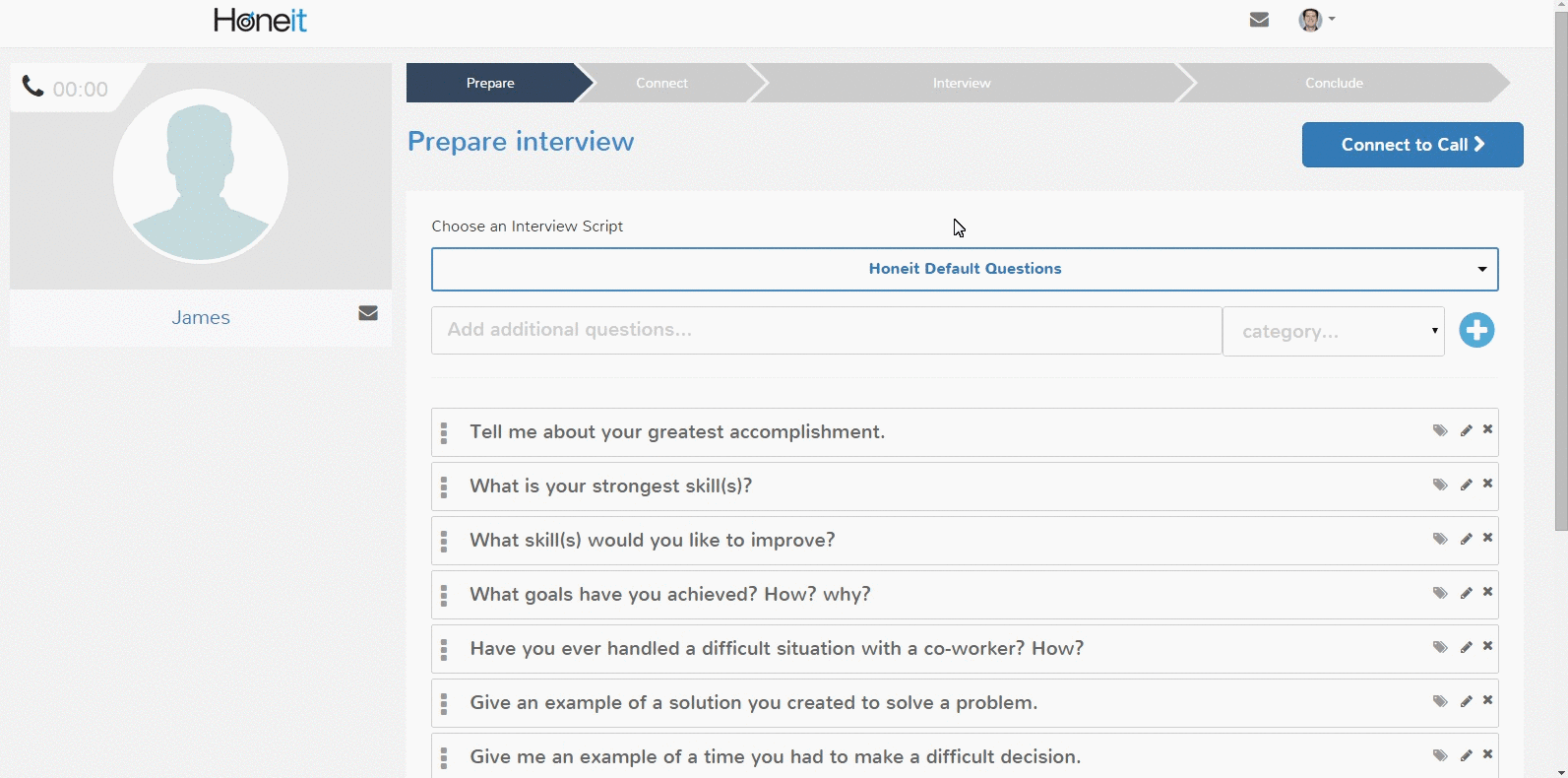 Capture Rich Candidate Insights
95% of a typical phone interview can get lost in translation. With the Honeit platform, you'll interact with our simple to use yet powerful interview dashboard to capture all that rich interview content that would otherwise be lost. Upload custom interview scripts, tag questions as you ask them, and add notes to candidate responses.
Curate Interview Highlights
After your interview, Honeit let's you easily generate sharable highlights from your interviews that you can send to hiring managers, team members, and clients. Choose the all the best parts of the interview and simply click a button… Let your candidates truly speak for themselves!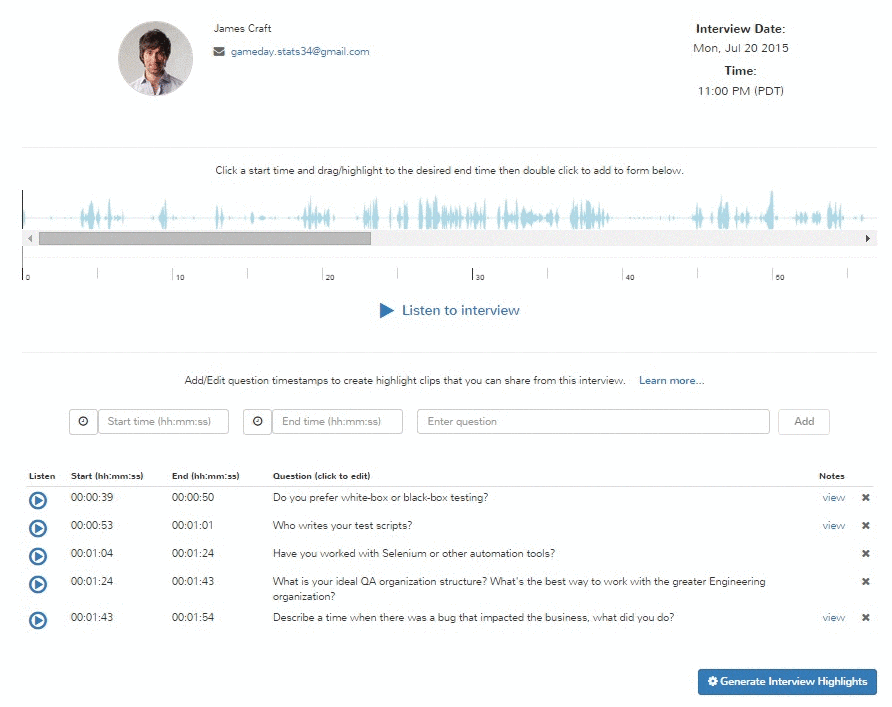 Easy ATS & CRM Integration
The Honeit Chrome Extension is now live in the chrome app marketplace and allows for easy ATS integration. With the click of a button you can quickly send interview invites or interview confirmations without leaving your existing Applicant Tracking System (ATS) or Candidate Resource Management (CRM) system.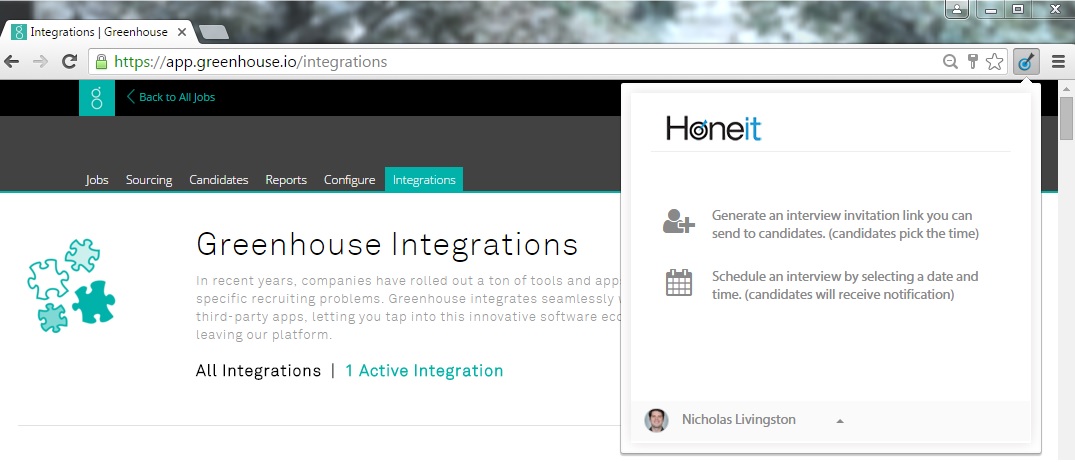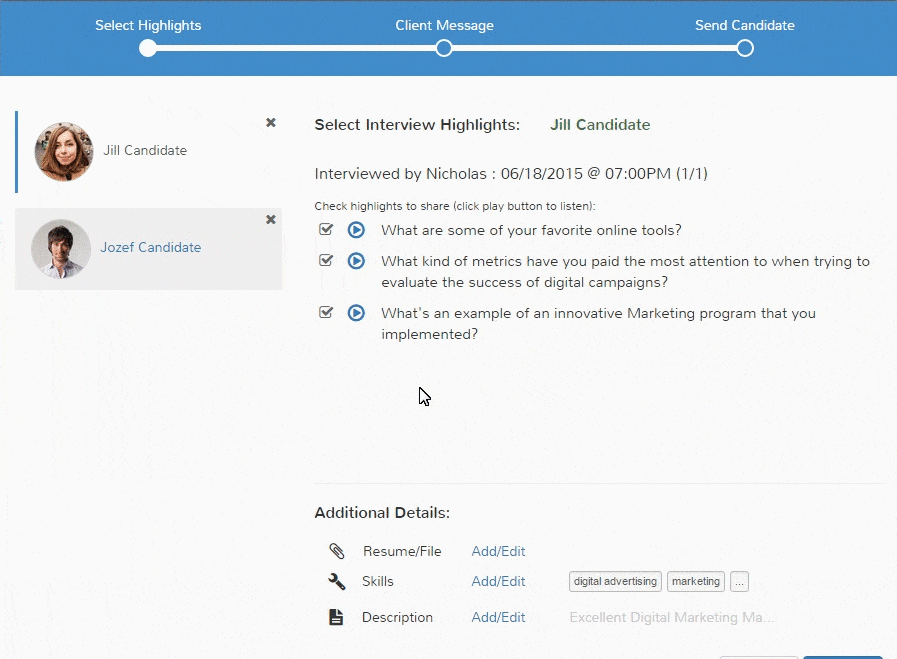 Share & Submit Candidates
Easily share candidate interview highlights with hiring managers and clients. Select the candidates you want and the highlights you need and we'll generate a branded email and landing page with your selections. Sharing couldn't be any easier or more straight forward!
Request Live Demo
You'll never look at phone interviews the same.