Upgrade Your Phone Interview Workflow
Honeit streamlines three critical steps in every recruiter's day to day – scheduling calls, talking to candidates and sharing insights with hiring teams. We make it easy to record, transcribe and share insights from natural conversations.
Natural (2-Way) Conversations
Relaxed-fit phone interviews for recruiters and job seekers. As simple as a regular phone screen, with incredible upside.
Record Live Answers
Use optimized interview guides from our library or create your own. Ask in-depth questions and capture a candidate's answers in real-time.
Share Highlights
After the call, easily share audio highlights with team members for collaborative hiring decisions, without misinterpretation & bias.
Data-Driven Interview Communication
Honeit makes it easy to record, transcribe and share key moments and insights.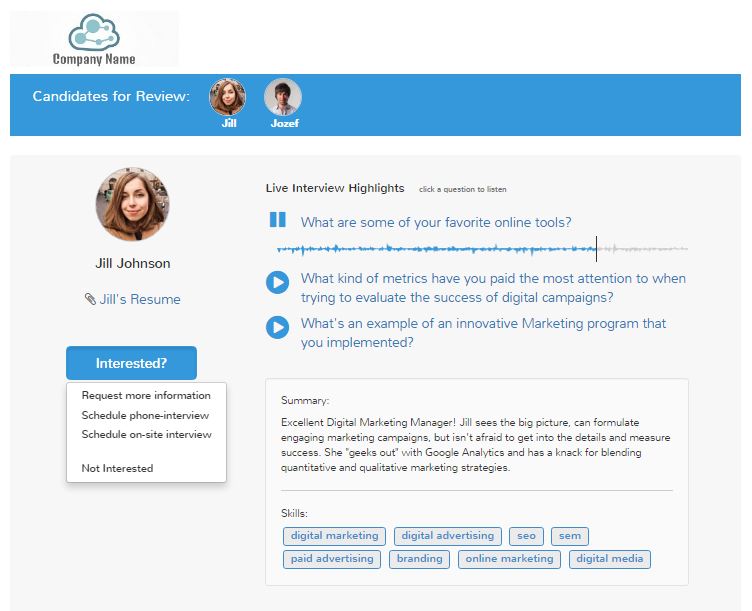 Help hiring managers quickly hear personality, domain expertise or technical answers – by sharing a few great answers.
Interview Intelligence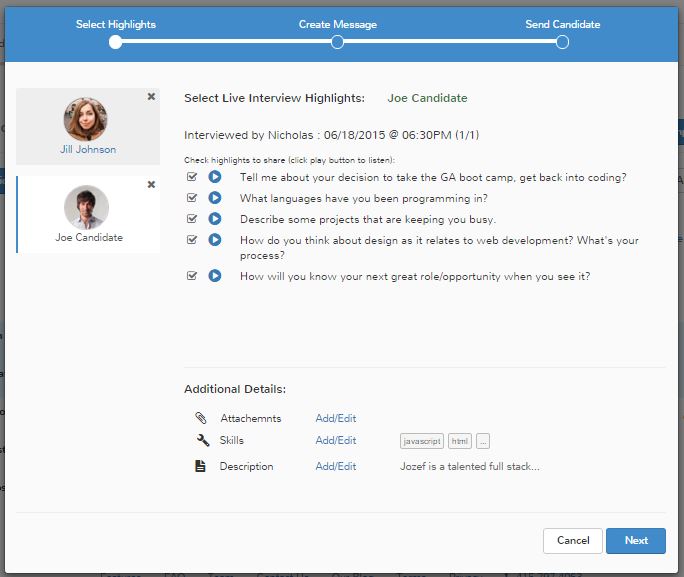 Structured Phone Screens
Now every recruiter can perform advanced technical phone screens for every skill-set! Access our interview library or add questions specific to your hiring managers and company culture.
Custom Interview Guides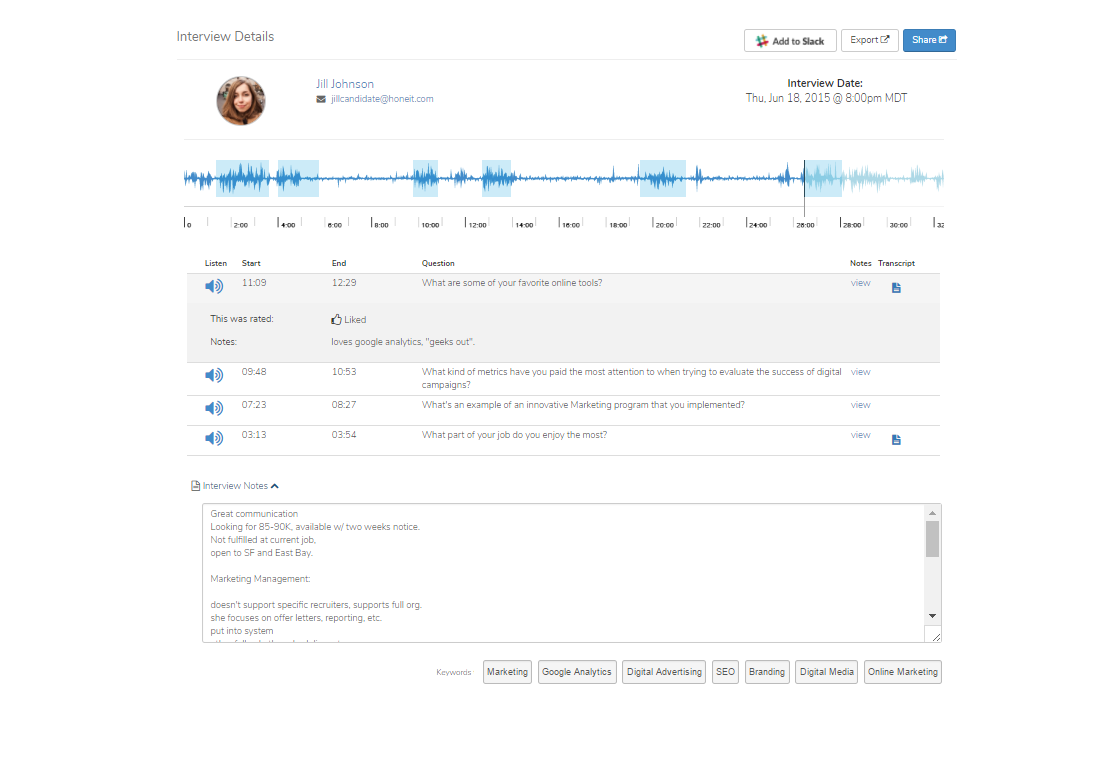 Instead of scribbling notes, record answers and insights. After back to back phone interviews, never forget a detail or confuse two candidates again!
Phone Interview Data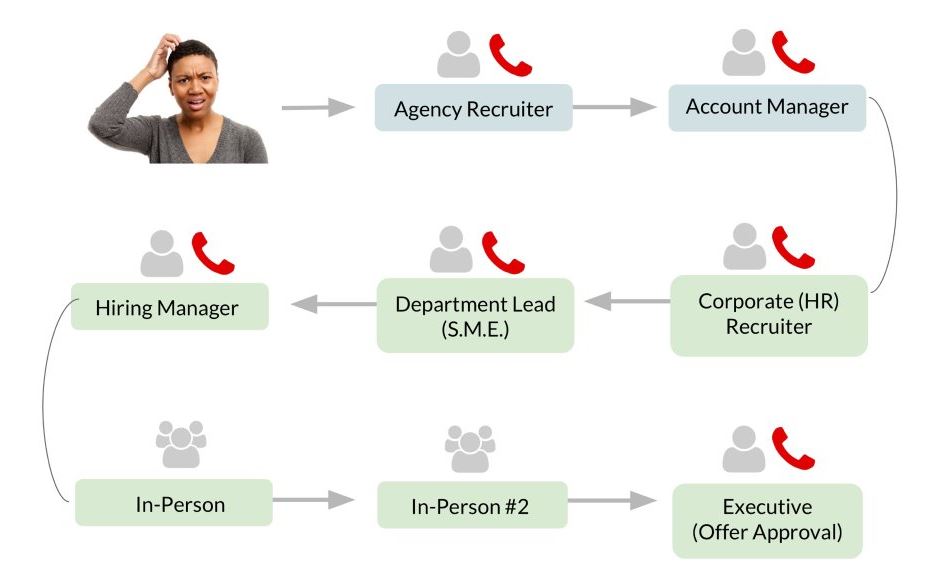 Invite top candidates on-site faster! Go directly from recruiter phone screen to on-site interviews, by sharing live interview insights. Save everyone time and create a better candidate experience!
Interview Technology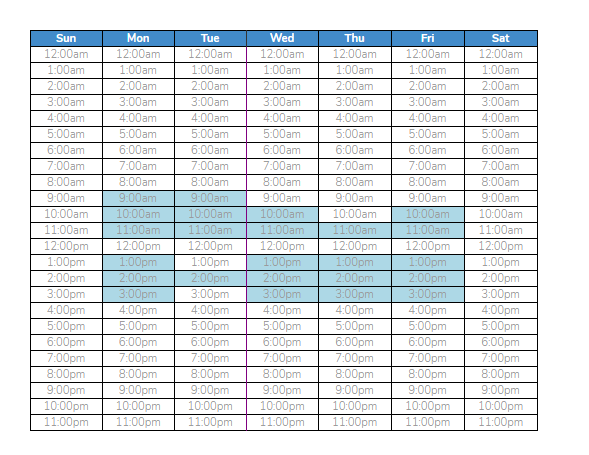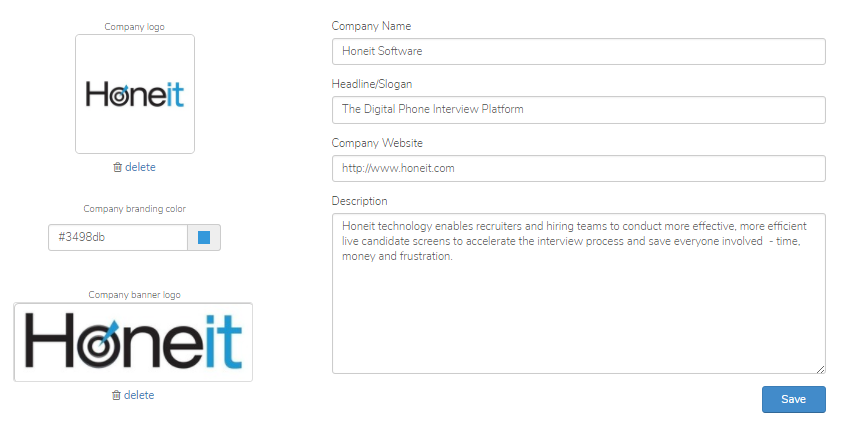 Custom Employer Branding
Ensure your company and employment branding shines for a seamless candidate experience. Add logos and your company colors to phone interview invitations, calendar invites and candidate submittals.
Sync Your Candidate Phone Screens
Synchronize your daily phone conversations with our real-time interview dashboard. Capture live answers and insights from your calls, to never forget a candidate's personality, motivation, enthusiasm or answers to technical questions.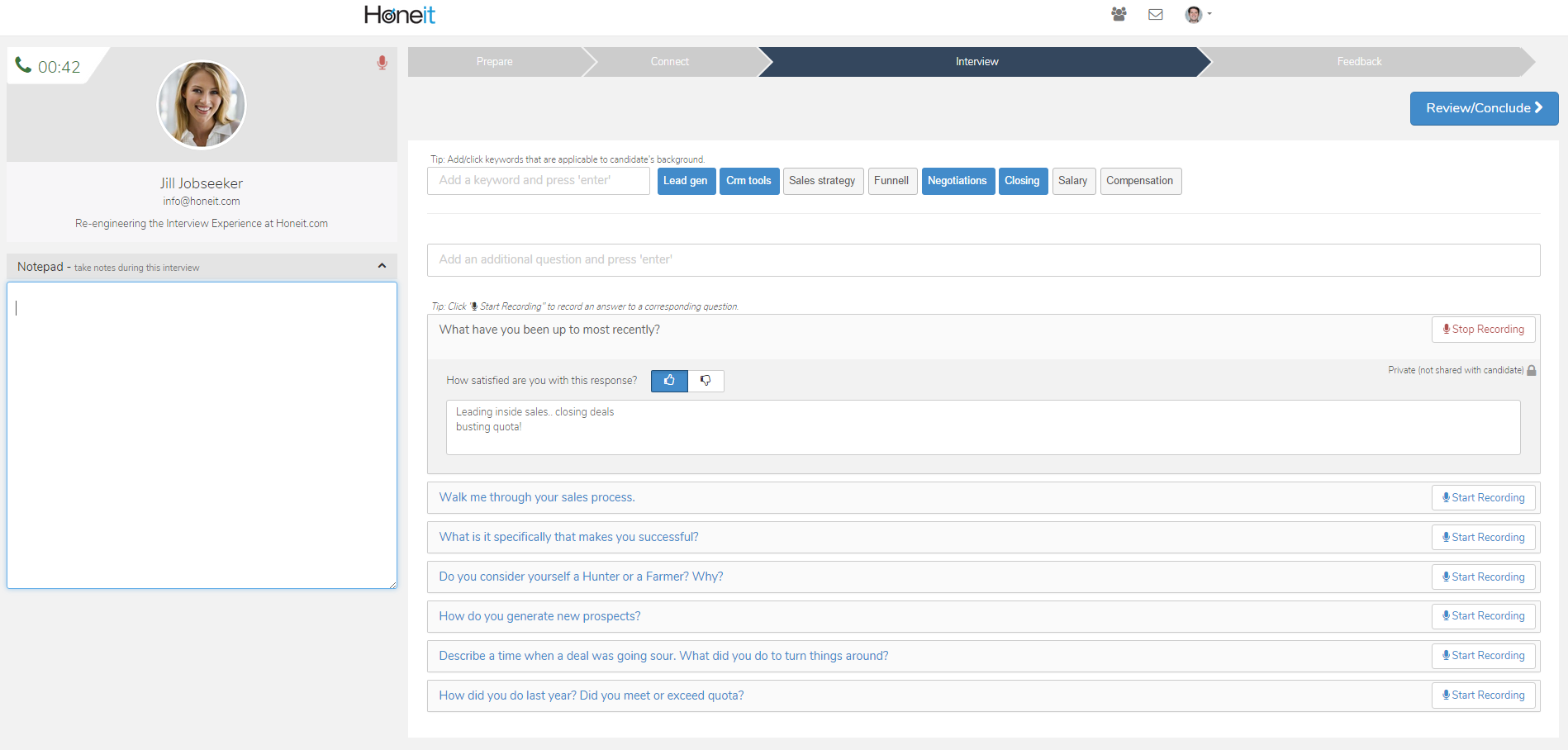 Phone Interview Innovation
We've built HONEiT from the ground up to work with your existing ATS and CRM.
Live Demo