BRING JOB DESCRIPTIONS TO LIFE
Excite candidates, increase response rates and improve the interview experience.
Help Job Candidates Meet Hiring Managers
Embed job preview links into job ads and email campaigns.
Showcase A+ employees to attract A+ candidates.
Create job previews from a quick phone call.
Example Job Preview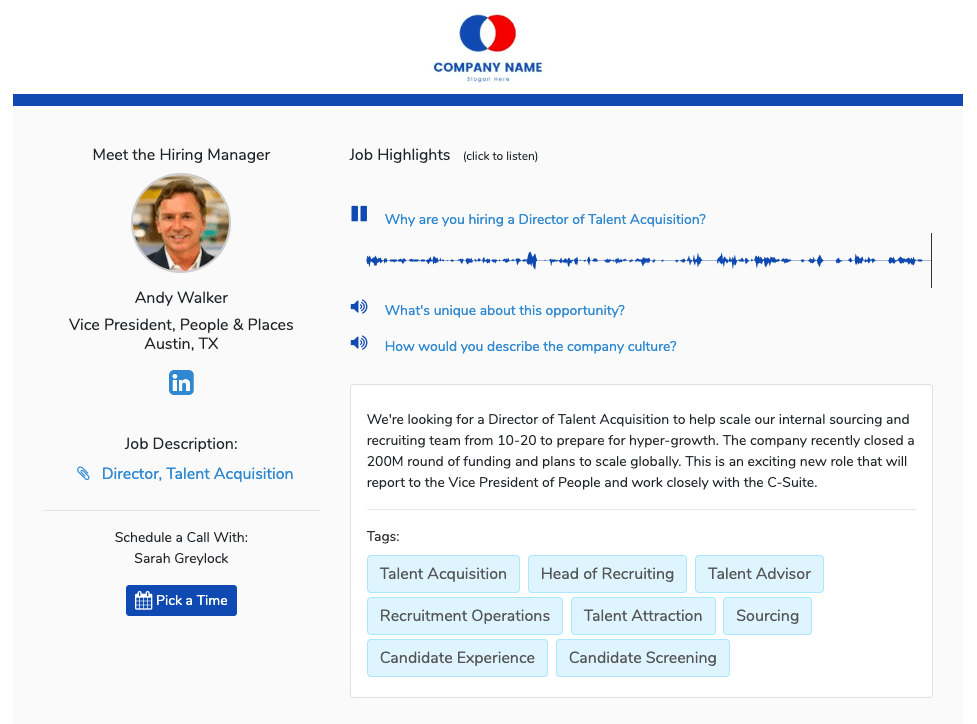 Step 2: Quick Conversation
We'll discuss the job and capture the most exciting aspects of the job opportunity.
Step 3: Job Preview Link
Paste a job preview link into job descriptions, outbound emails and advertising campaigns.
Get a free job preview
Bring job descriptions to life!