Honeit Support
View recent platform updates, frequently asked questions and video tutorials.
Please email support@honeit.com or chat with us in the bottom right corner of this page.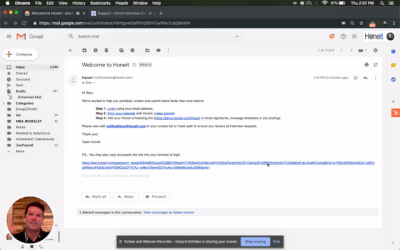 Audible job descriptions make it easy for candidates to quickly hear about a job opportunity in the hiring manager's own words.
Frequently Asked Questions
3. Interviewing
Once you've confirmed an interview with a candidate, there are two ways to connect.
Click the unique URL provided in the calendar invite you received.
Log into your Honeit account. You will see 'upcoming interviews' and a 'join interview' button available 5 minutes prior to the beginning of the scheduled interview time.