Intake Calls + Phone Screens + Video Interviews + Outbound Calls
Talent Solutions for High-Quality Hiring
Honeit helps recruiters automate the candidate screening and submission process and accelerate the hiring process through data-driven communication and recruitment automation.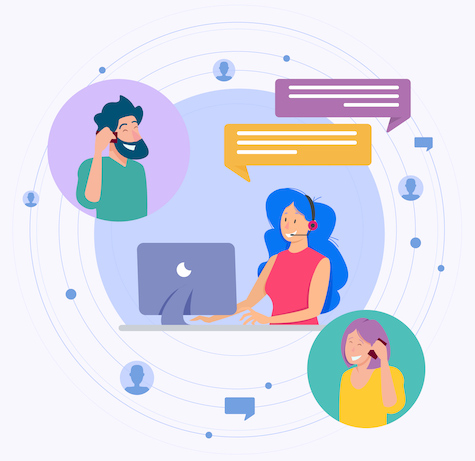 "Honeit is a game-changer for our team and clients."
"Honeit gives Recruiters Superpowers!"
"Honeit is the one recruiting tool that I can't live without."
"Honeit is the best recruiting innovation since the telephone!"

















Now We're Talking!
Honeit is the all-in-one stack (Phone, Video, SMS, VoIP) for data-driven communication.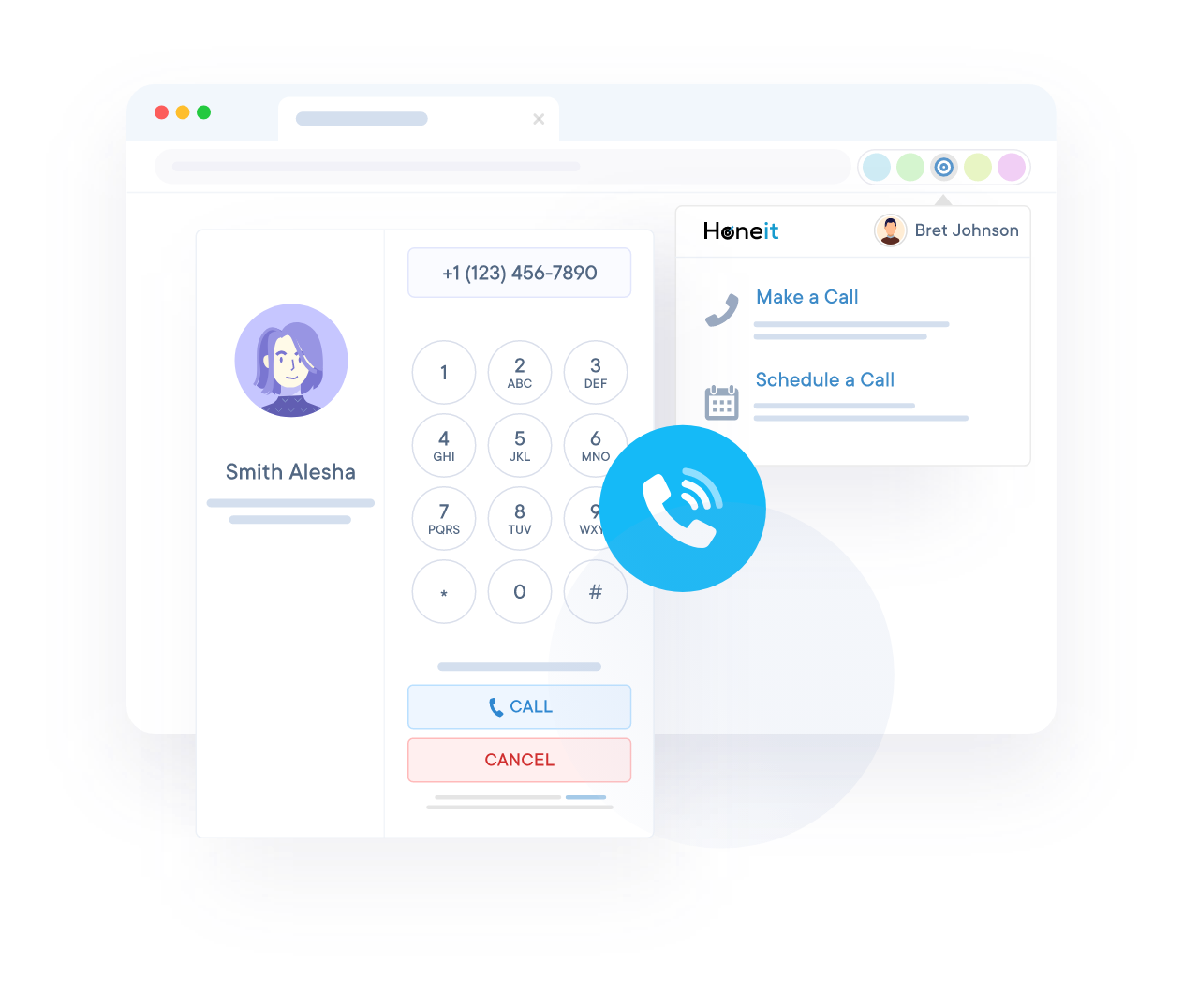 Scheduling Automation
Call candidates directly or automate call scheduling. Honeit sends calendar invites, SMS messages, and reminder emails.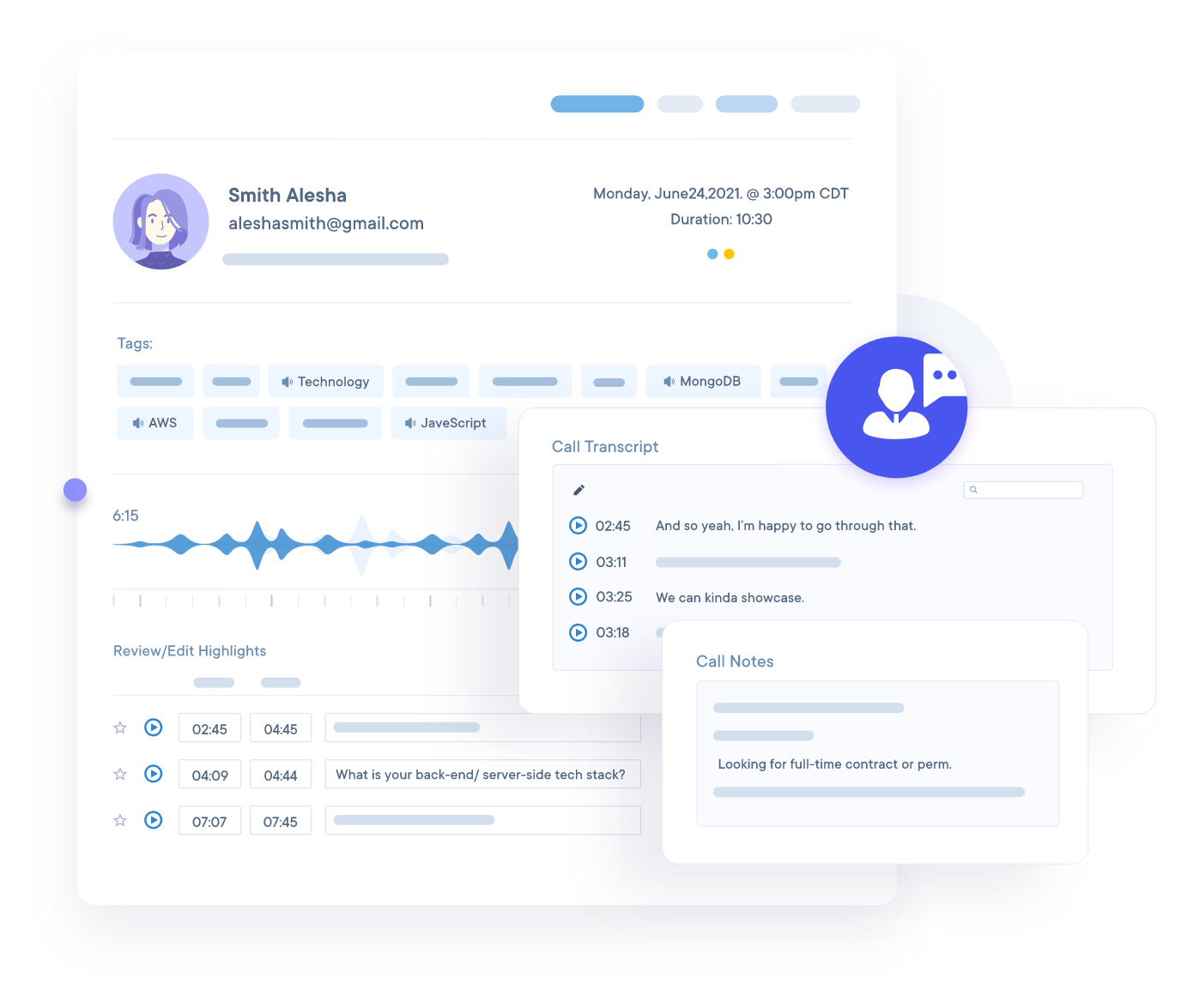 Conversation Intelligence
Automate note-taking, call summaries, and candidate presentations to focus on what's important – human conversations.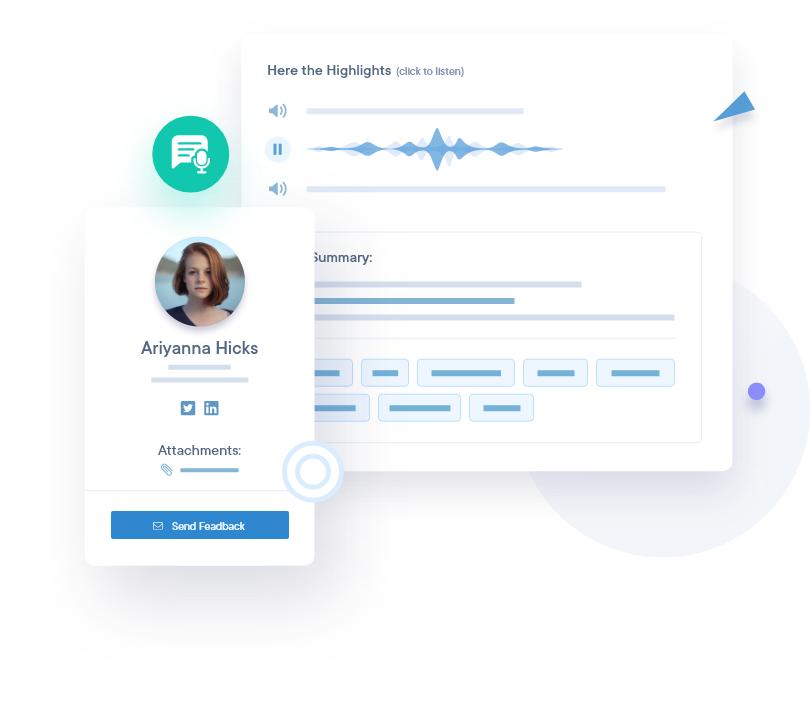 Designed by Recruiters and Talent Partners
Purpose-built technology to talk sooner, screen smarter, and hire the best candidates faster.
Keep the Human in Human Resources
Talking to people is essential to recruit, hire and retain the best talent.
Intake Calls
Share Intake Call Insights with stakeholders and candidates to accurately explain a job opportunity – directly from the source.
Screening Calls
Ask the right questions, instantly summarize calls, and share unbiased Talent Intelligence for instant collaboration and better hires.
Interviews
Streamline the interview experience with data-driven communication and collaboration to remove weeks from your hiring process.
Onboarding Calls
Ensure new hires have everything they need to ramp sooner and increase productivity through structured onboarding conversations.
Internal Mobility
Talk to top performers, discover their career goals, and share Employee Intelligence for internal career moves to boost retention.
Exit Interviews
Discover what went right, and areas for improvement to improve the employee experience and retain top talent.
Consolidate Your Communication Stack
Honeit is the purpose-built communication platform for recruiters and talent partners.
Talk Anywhere
Talk to candidates anywhere in the world with built-in Phone, VoIP & Video Calls with nothing to download or install. Honeit supports 23 languages to talk anywhere.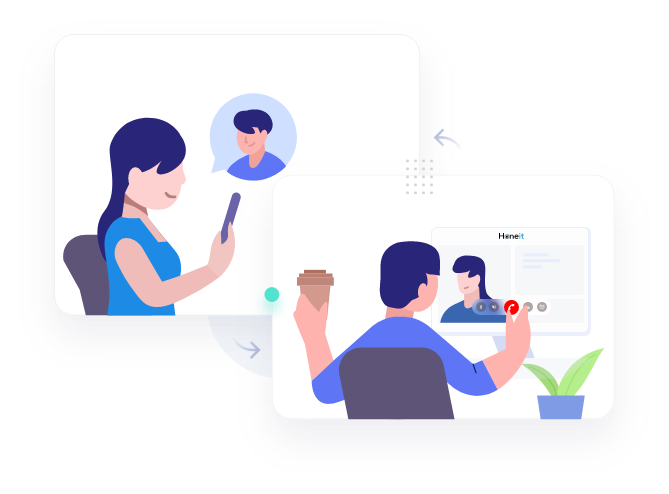 Automate Scheduling
Paste a Honeit link anywhere in your workflow to automate scheduling on your Google or Outlook calendar. Automate calendar invites, reminder emails & SMS text reminders.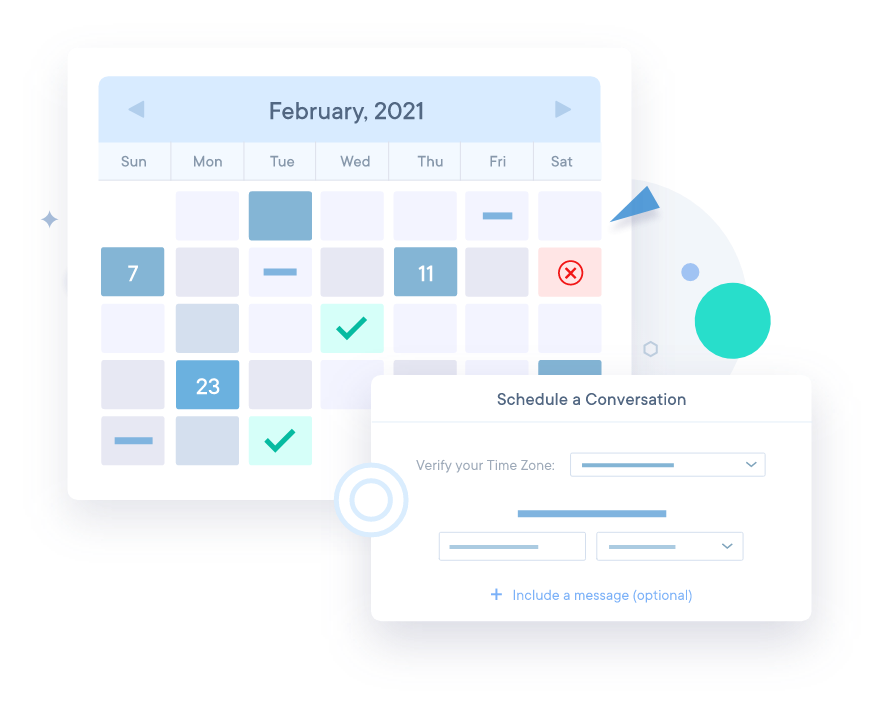 Automate Note-Taking
Focus on asking great questions, listening, and building rapport. Honeit automatically transcribes, parses, indexes, tags and summarizes phone, voice and video calls.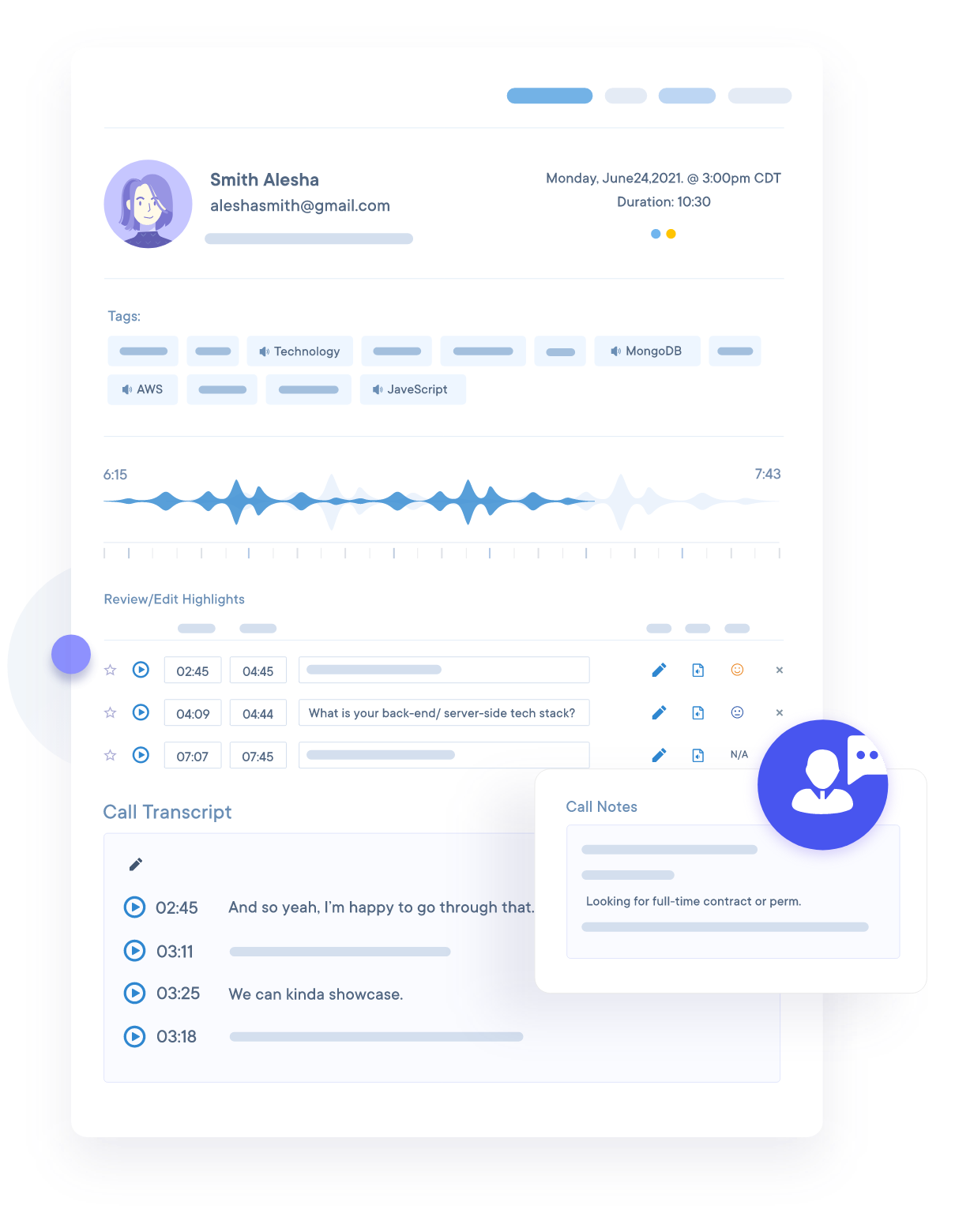 Automate Write-Ups
Instantly summarize the key answers, and insights from your calls to get hours back in your day.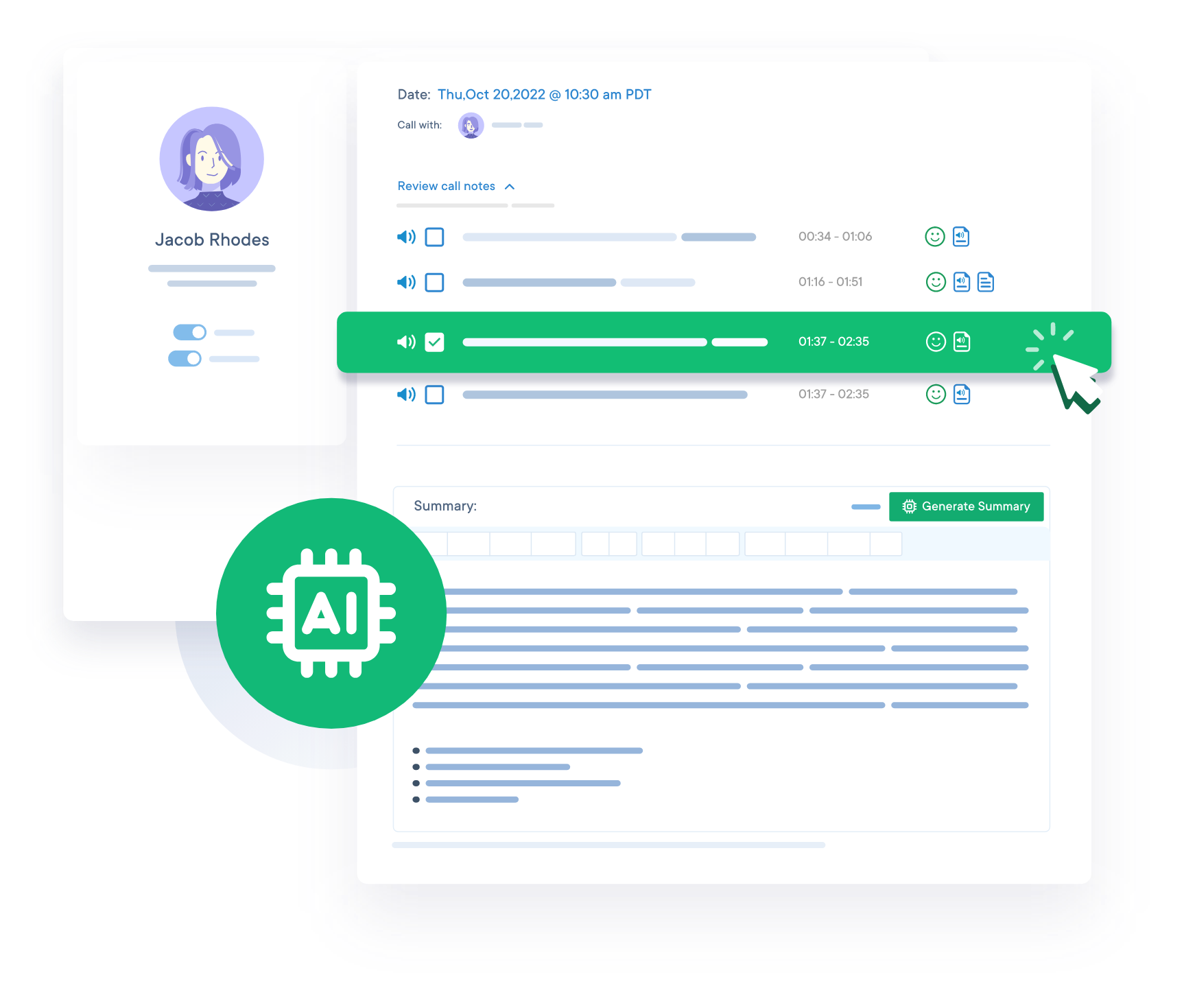 Instant Call Guides
Paste a job description into Honeit to instantly generate custom interview guides with the key cultural, technical, and industry-specific questions to ask candidates.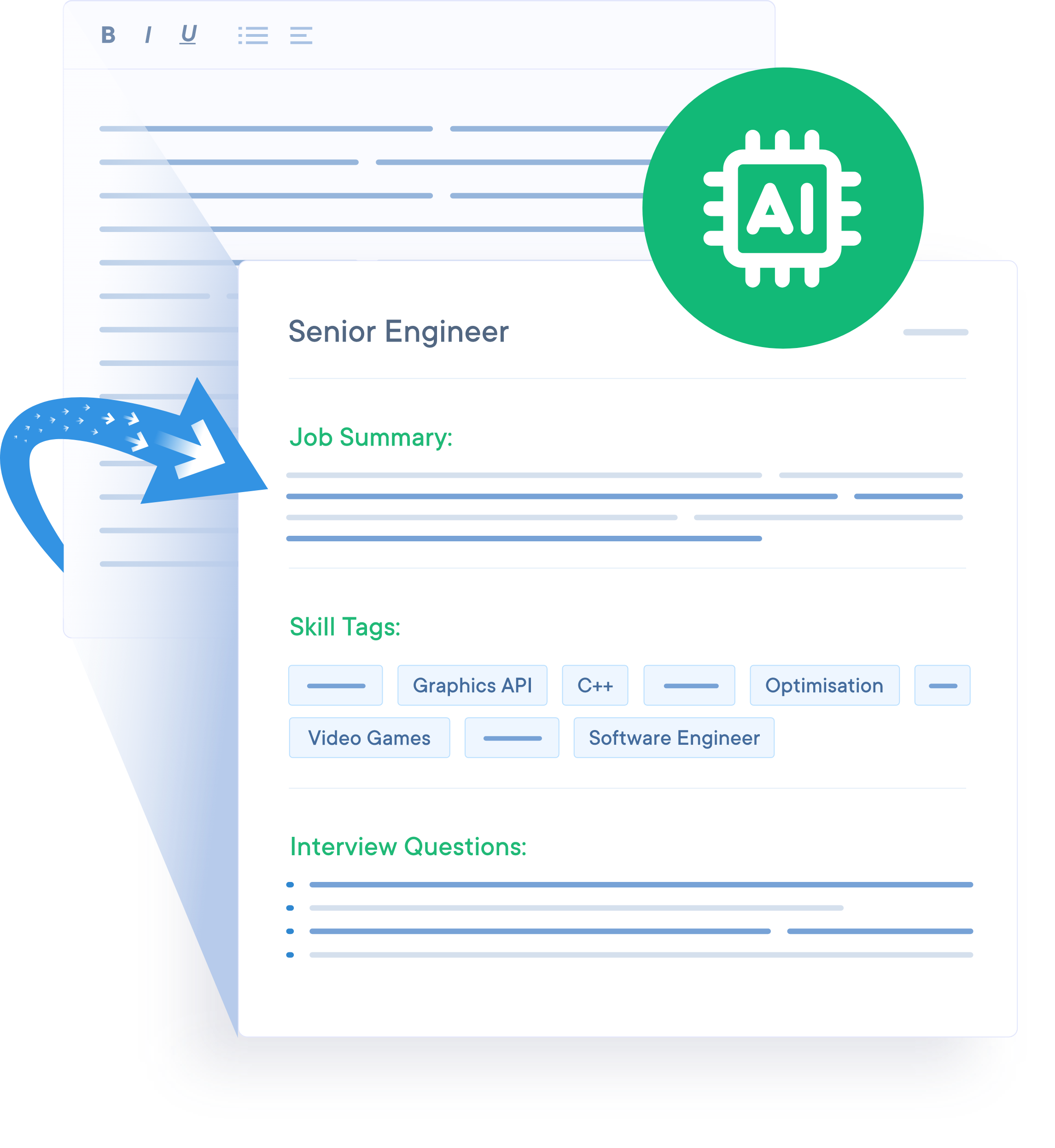 Search Talent Insights
Search interview data from screening calls, mobility interviews, stay interviews, and performance conversations for talent rediscovery and interview sourcing.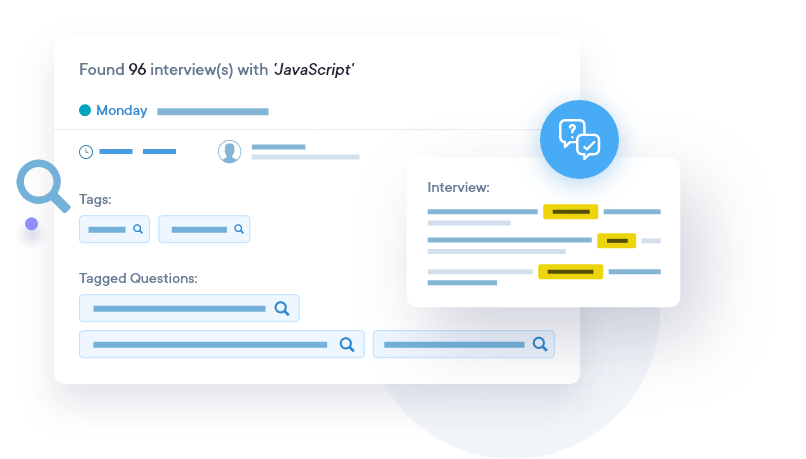 RPO + Employer Branding
Add client logos and branding for a seamless candidate and recruiter experience for embedded and RPO teams.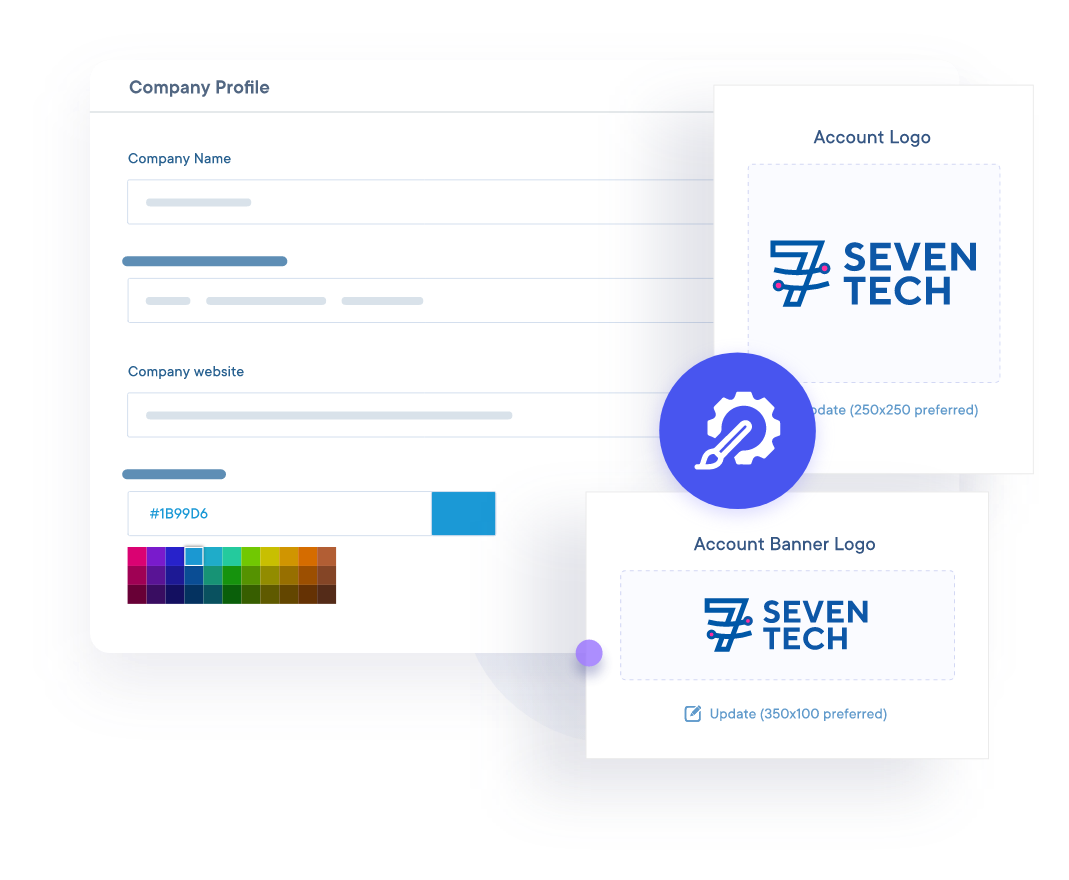 DEI + MPC
Click the "Bias Button" to hide names, photos, resumes and PII for diversity, inclusion and marketing top candidates.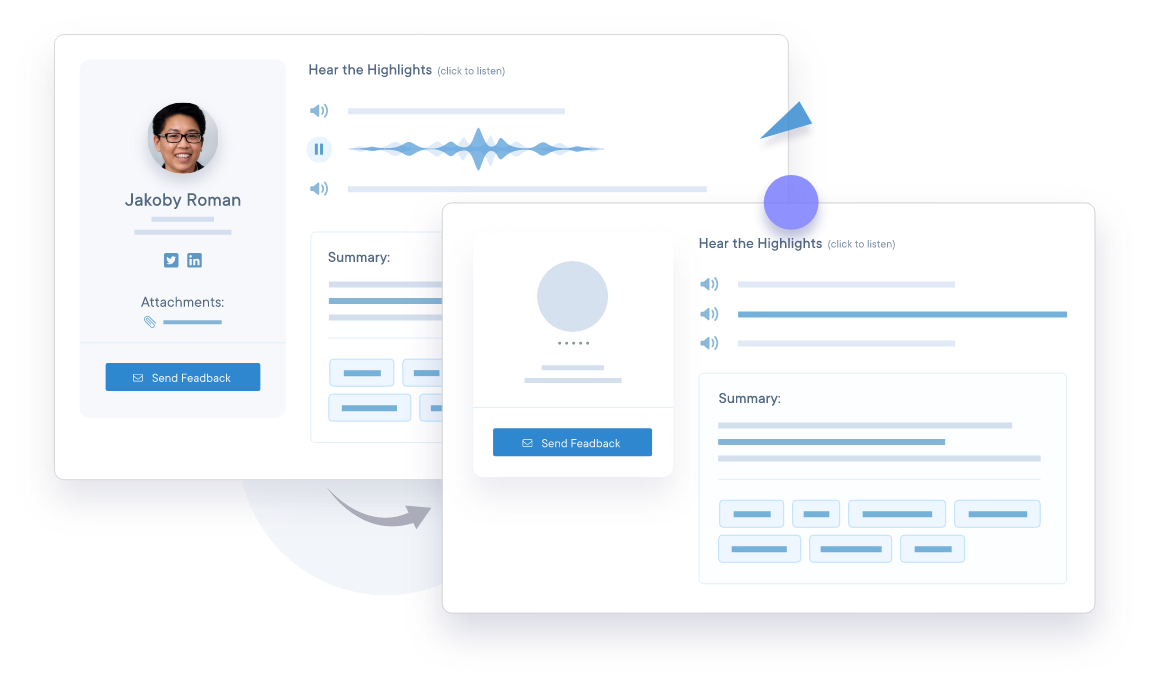 Outbound Calls
Make outbound calls directly from the Honeit Chrome Extension to automatically capture, search, and share the key moments from your calls for instant collaboration.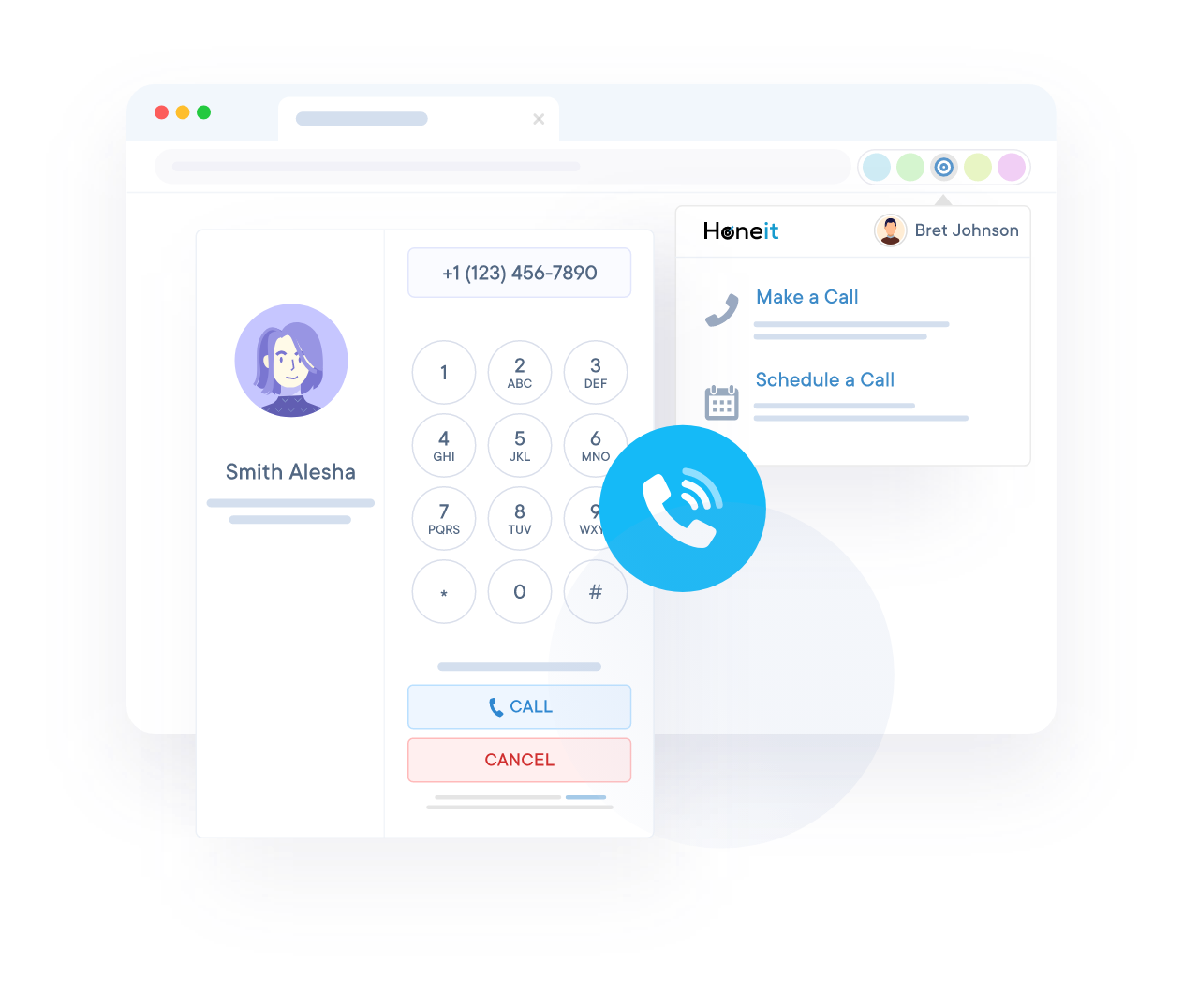 SMS + Phone Numbers
Make/receive calls and send/receive SMS text messages from local phone numbers and our chrome extension.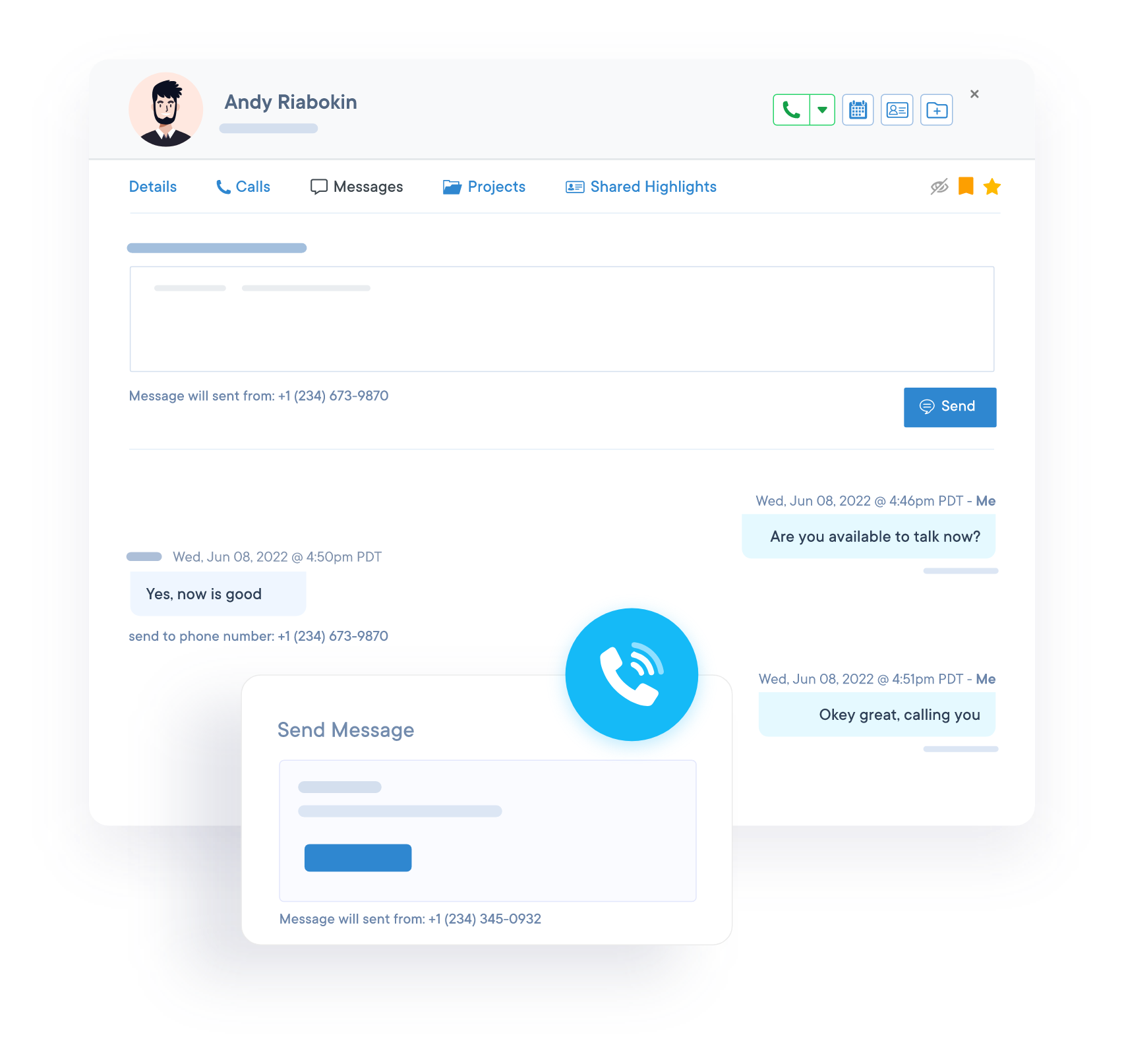 CRM + Team Projects
Honeit includes an easy-to-use CRM to manage projects, clients, requisitions and candidate pipelines.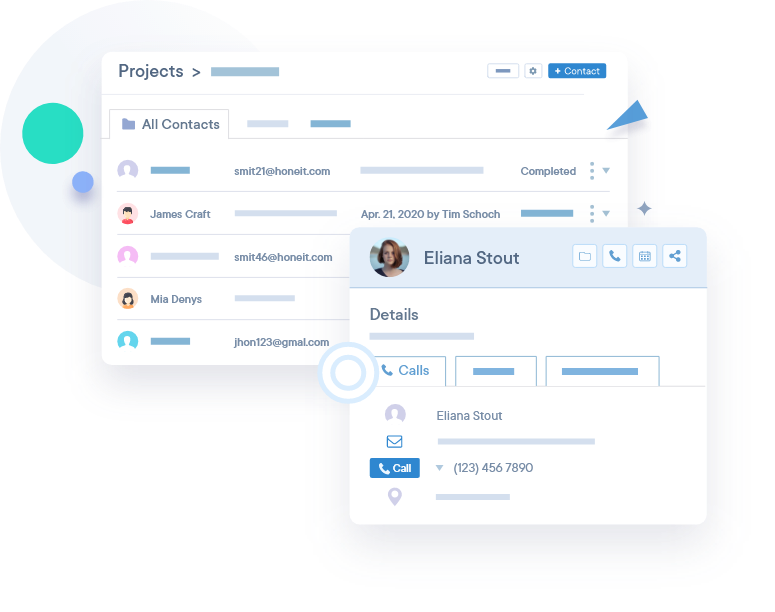 Easy Integration
Automatically export call transcripts, interview questions, answers, skill tags, and notes into your ATS or CRM.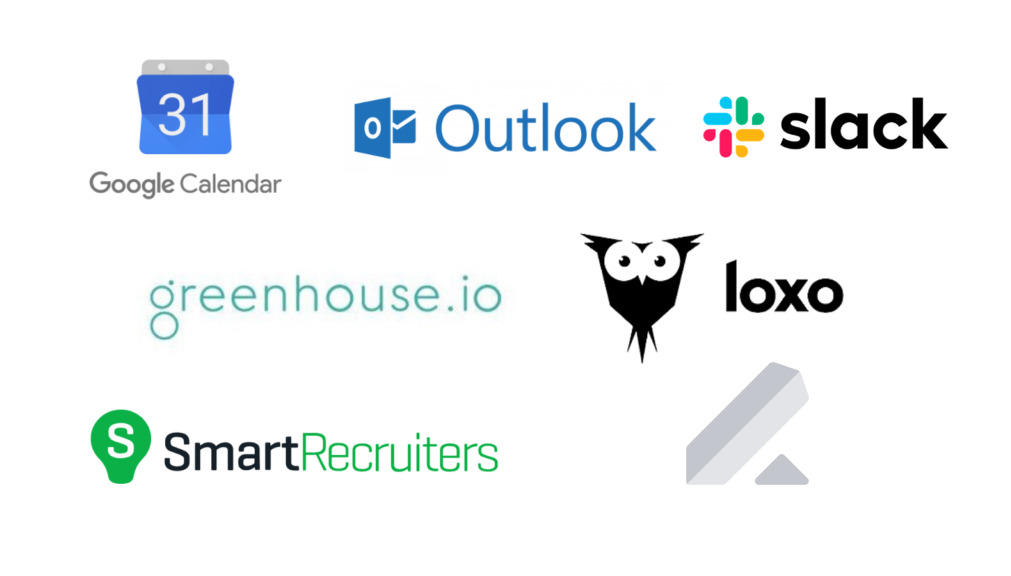 "Honeit is a Game-Changer."