Voice-First Interview Technology Helps You
SCREEN AND ASSESS CANDIDATES FASTER
Turn everyday telephone conversations into talent intelligence.
You'll never look at kick-off calls and phone interviews the same.
Start Free Trial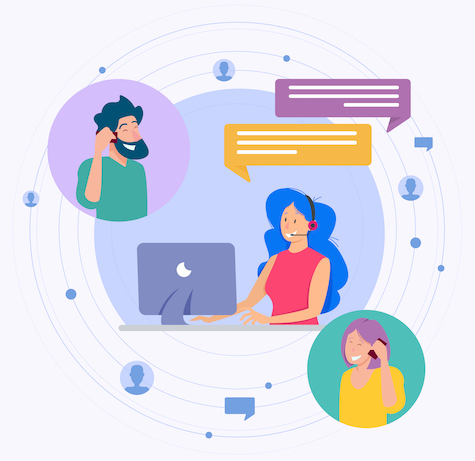 THE MOST INNOVATIVE COMPANIES USE HONEIT
Tired of typing interview notes?
Enjoy hands-free interviewing and capture real-time interview data. Easily search interview conversations and share the best answers.
Watch Video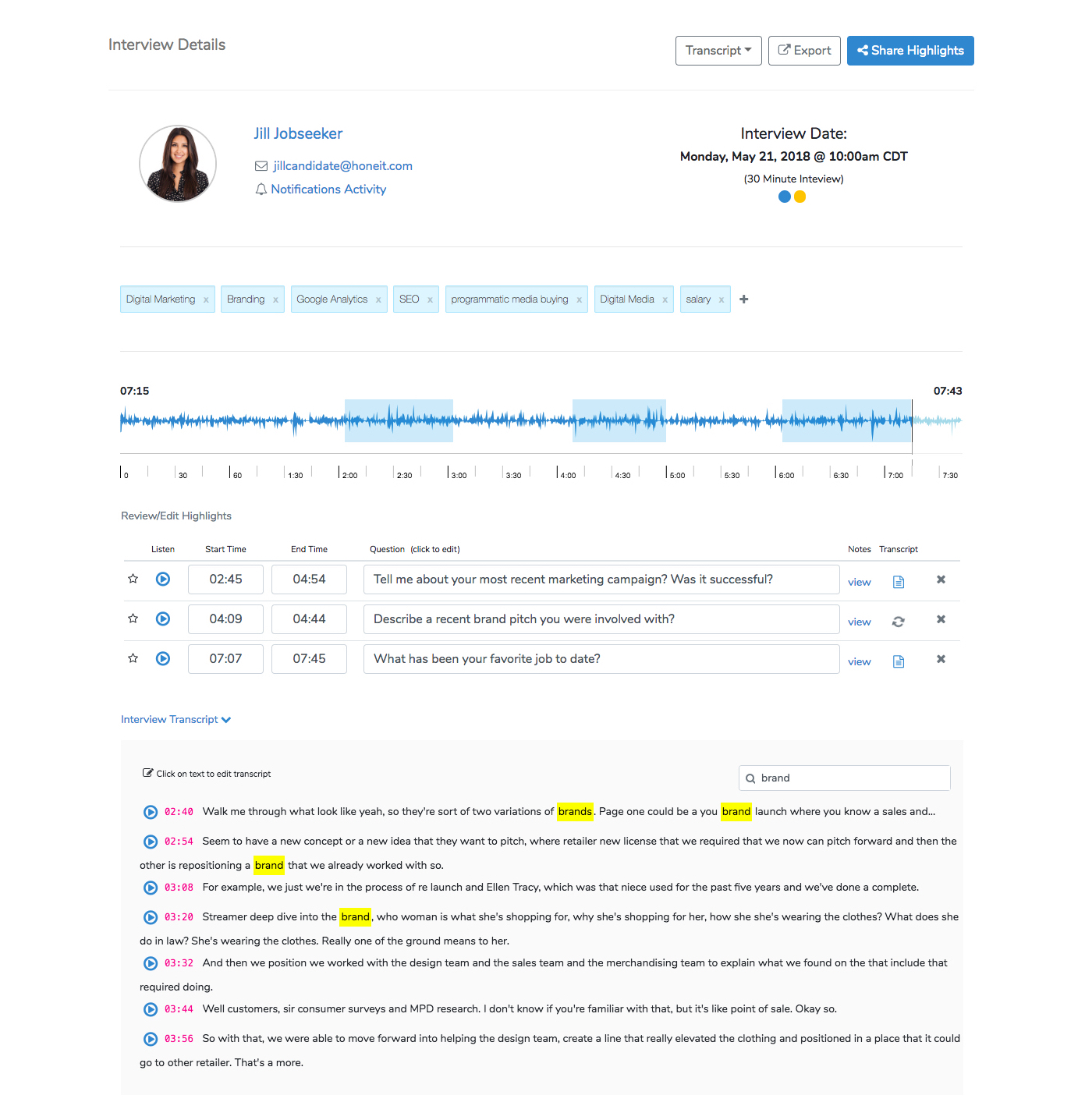 Excite passive candidates with audible job previews.
Turn hiring manager kick-off calls into audible job previews. Help candidates learn about jobs from the hiring manager's own voice.
Hear Job Preview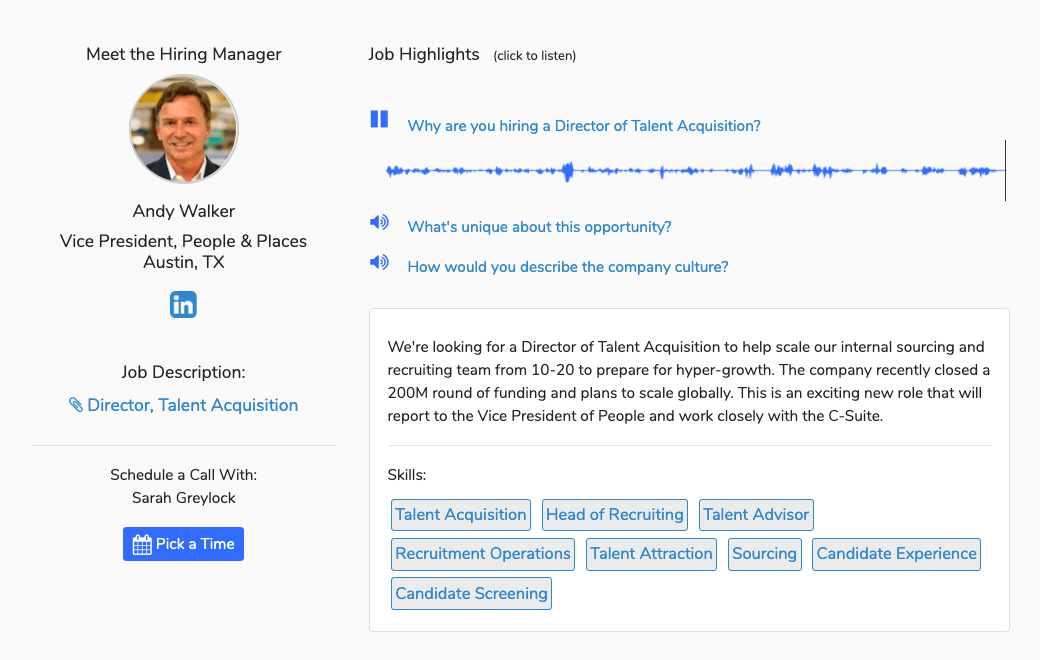 Delight hiring managers with audible talent previews.
Instead of scribbled notes and time-consuming write-ups, share a few interview sound-bites to save time and make better decisions.
Hear Talent Preview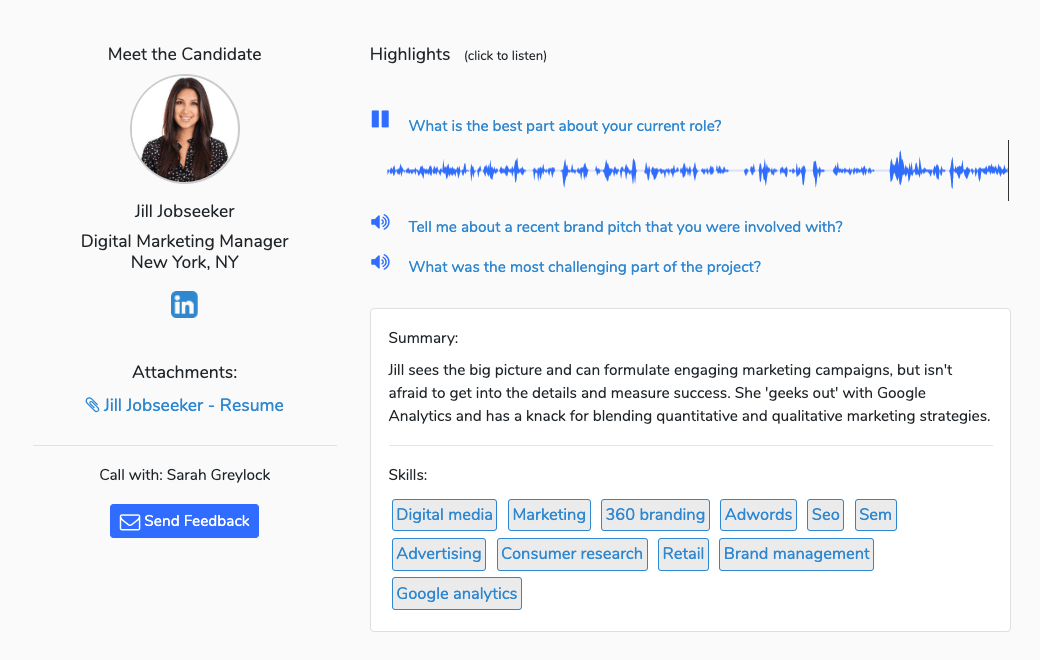 "THE BEST RECRUITING INNOVATION SINCE THE TELEPHONE"
Honeit was designed by recruiters to save time, remove bias and simplify the hiring process.
"Honeit is the best recruiting innovation since the telephone. Phone interviews went from a stressful chore to a pleasure. Why? No more lost answers or misinterpretation because I can't recall what a candidate said. Honeit is a Godsend for my sales recruiting firm!"
"Honeit is one of the top 5 recruiting tools on the market. The tool itself is simple and lightweight requiring virtually no integration which works well with our technology stack. The BIG bonus to this is we don't have to take notes anymore!"
"Honeit takes one to two orders of magnitude out of the time and cost of hiring the perfect employee. In a world where business success is driven by its ability to hire the best, this is a priceless talent advantage – and Honeit delivers."
Experience Voice-First INNOVation
How about a quick phone call through the system?