TURN INTERVIEWS INTO INSIGHTS
Companies are calling Honeit interview technology "the best recruiting innovation since the telephone".
Interview Smarter
Automatically record, transcribe and search conversations, instead of taking notes.
REAL-TIME INTERVIEW INTELLIGENCE
Ask structured questions. Easily capture, search and analyze interview answers.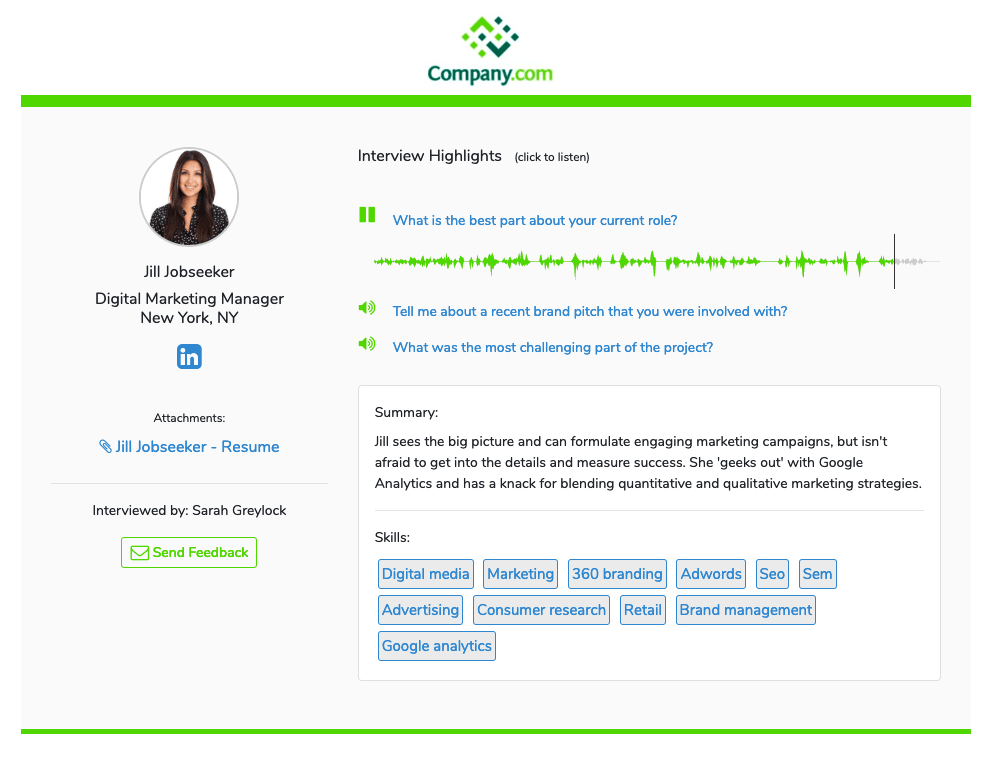 Honeit is the best recruiting innovation since the telephone. Phone interviews went from a stressful chore to a pleasure. Why? No more lost answers or misinterpretations because I can't recall what a candidate said. Honeit is a Godsend for my sales recruiting firm!
Jim Caragher
Honeit has made my job as a global recruiter extremely efficient and streamlined. Note-taking can be difficult and distracting, and Honeit provides a safety net so that crucial information for advancing a candidate forward can never be lost.
Tracy Green
Honeit takes one to two orders of magnitude out of the time and cost of hiring the perfect employee. In a world in where businesses success is driven by its ability to hire the best, this is a priceless talent advantage – and Honeit delivers.
Douglas Brockett
Schedule a Conversation
Experience Honeit technology!