21st Century Interview Software
SCREEN AND ASSESS TALENT
The Honeit interview platform combines scheduling automation, conversation intelligence and interview collaboration to help remote recruiting, hiring and research teams turn interviews into insights.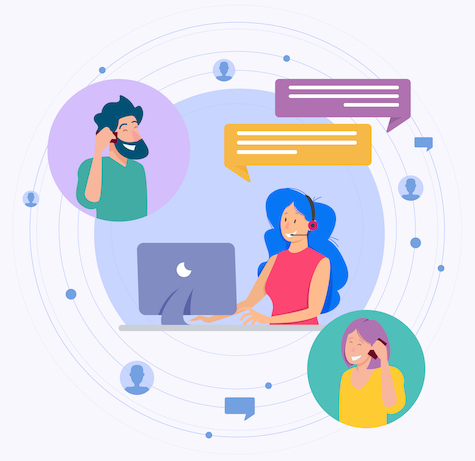 Note: Carousel will only load on frontend.
"Hands-down the best recruiting tool… ever!"
Honeit is a game-changer, and by far the best tool I have used in 15 years of recruiting! This one tool touches everything from; automation & ease of scheduling, candidate engagement, searchable database, recorded calls & interview highlights, as well as; less note-taking and the ability to further engage in meaningful conversations. Honeit provides streamlined functionality for us on the back-end, as well as ease for candidates and hiring managers. The Honeit Team is absolutely amazing, and is always open for feedback and suggestions. They truly listen to the needs, adjust and deliver…every time!
"Honeit is my best-friend for candidate screening."
Especially for roles that require very detailed and in-depth answers including technical skills – I can easily go back and listen to the audio to make sure I present a Candidate in the most accurate light possible. My Clients love Honeit because they can listen to selected answers of how Candidates articulate themselves. Easy to set up scripts, change/add during a screen and sending the audio link to the Client. Honeit has made my job more efficient and has helped me become a better Recruiter at Strategy Source.
"The best recruiting innovation since the telephone!"
Phone interviews went from a stressful chore to a pleasure. Why? No more note-taking. No more lost answers or misinterpretations because I can't recall what a candidate said. Now, I can relax and focus on a discussion with the candidate. My interview guide is built in to Honeit so I'm consistent and organized with my questions. The candidate's answers are recorded, transcribed, and time-stamped for easy retrieval when I'm ready to submit a candidate to a client. Honeit is a Godsend for my sales recruiting firm.
Talk Sooner
Automatically schedule calls, send calendar invites, reminder emails and SMS messages. Dial-in to the conference bridge or call-out via Honeit.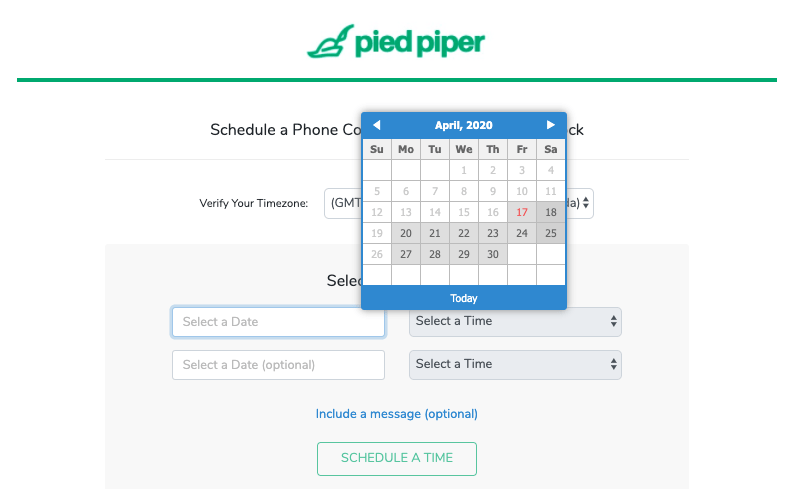 Record & Transcribe
Instead of typing  interview notes, focus on the conversation. Automatically record, transcribe, index and save interviews securely in the cloud. Designed for dual-consent, GDPR and CA laws.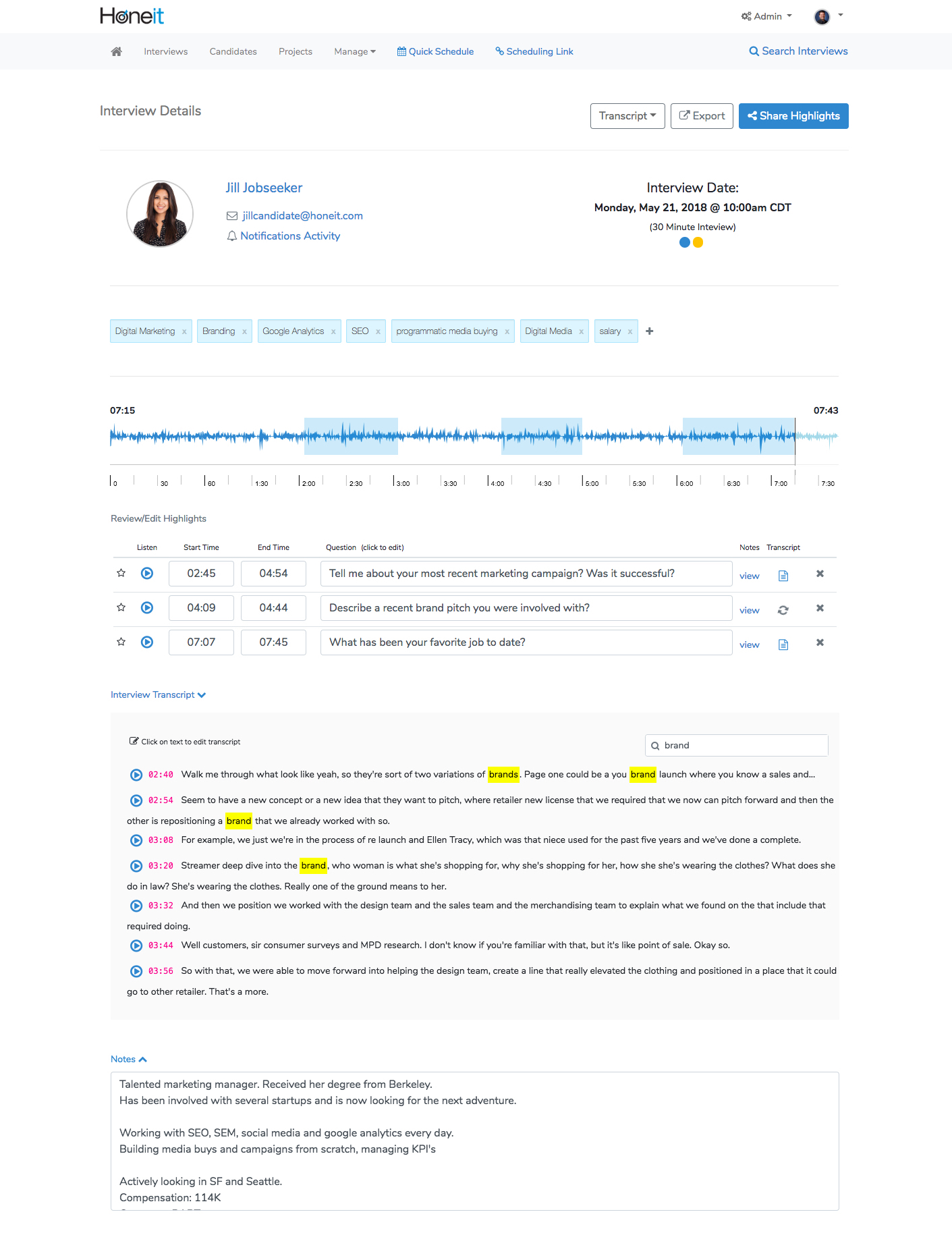 Talent Insights
Easily search call transcripts, questions, answers, tags and notes. Discover the best interview questions and answers for any skill-set.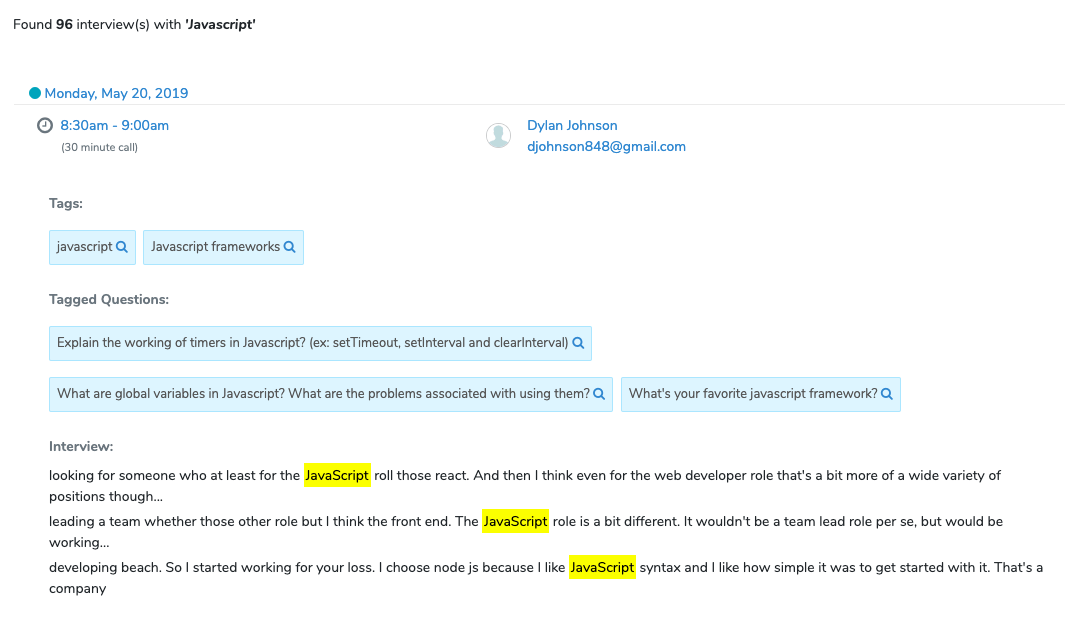 Candidate Previews
Instead of typing tedious candidate write-ups, hang-up the phone and create audible candidate previews in 10 seconds.
Example Candidate Preview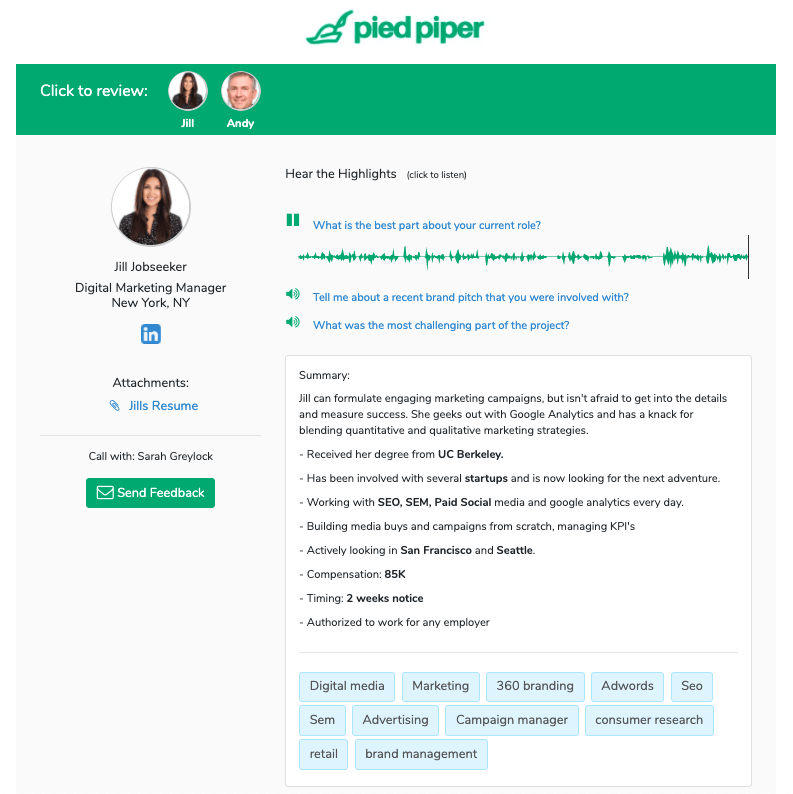 Job Previews
Intake calls are interviews too! Enjoy your conversations with hiring managers. After the call, create Audible Job Previews in 10 seconds.
Hear Job Preview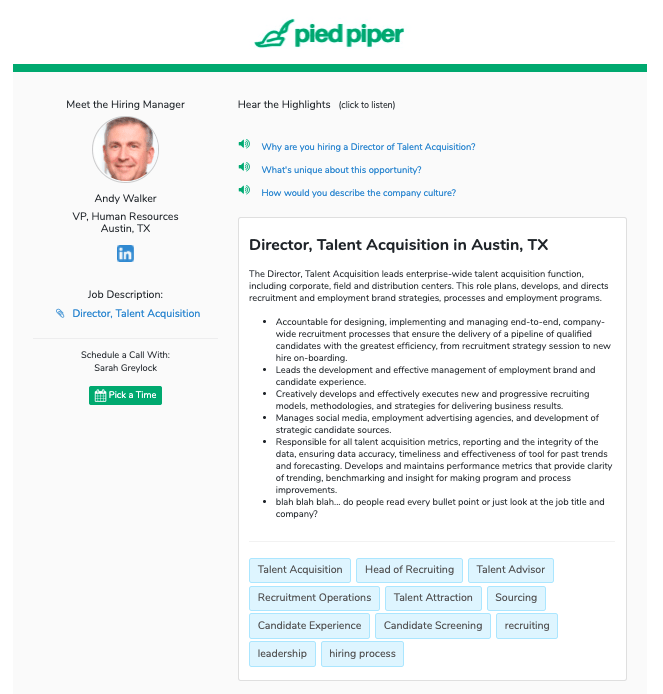 Diversity & Inclusion
Remove names, photos and resumes and reduce interview bias with blind candidate previews and phone interview technology.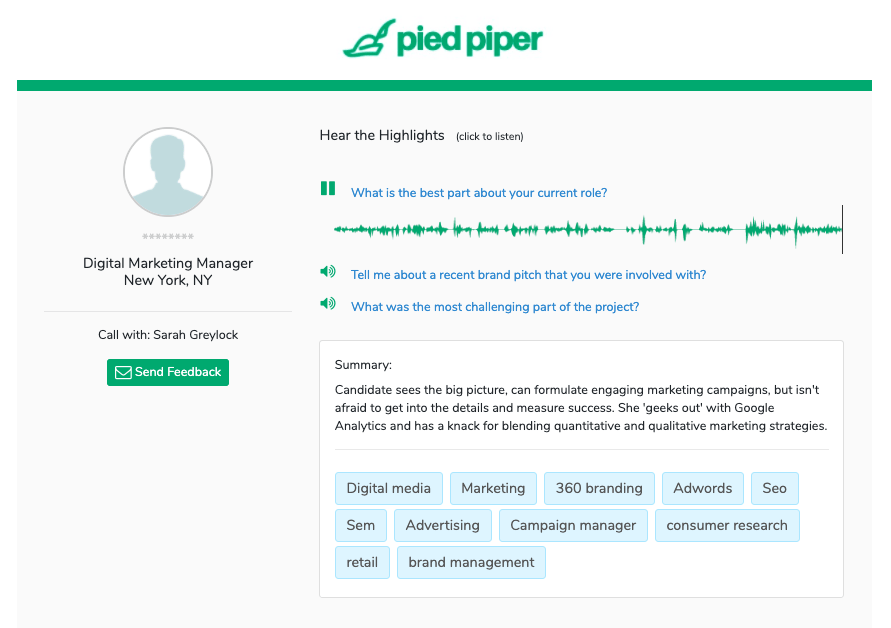 Social Recruiting
Boost referrals, attract passive candidates and increase response rates by sharing audible job previews on LinkedIn, Facebook and Twitter.

Global Communication
Avoid long-distance and international calling charges with local phone numbers and VoIP communication.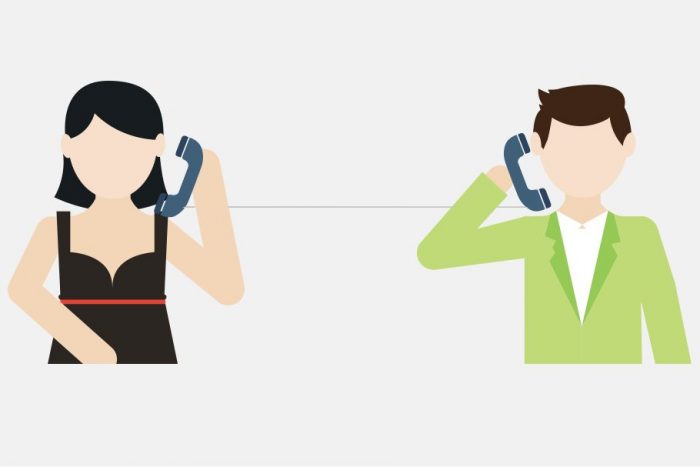 Easy Integration
Export interview data via secure links, partner integrations or API.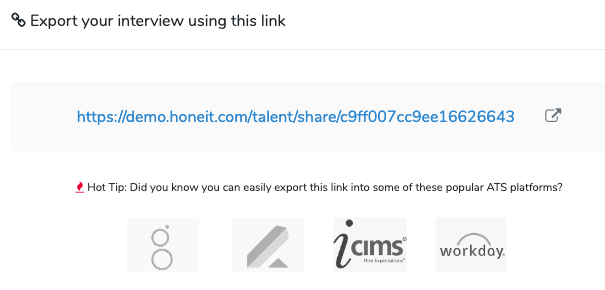 "THE BEST RECRUITING INNOVATION SINCE THE TELEPHONE!"
Designed by recruiters to schedule, screen and hire faster!
HONEIT IS A GAME-CHANGER
Schedule easier, screen smarter and hire faster!