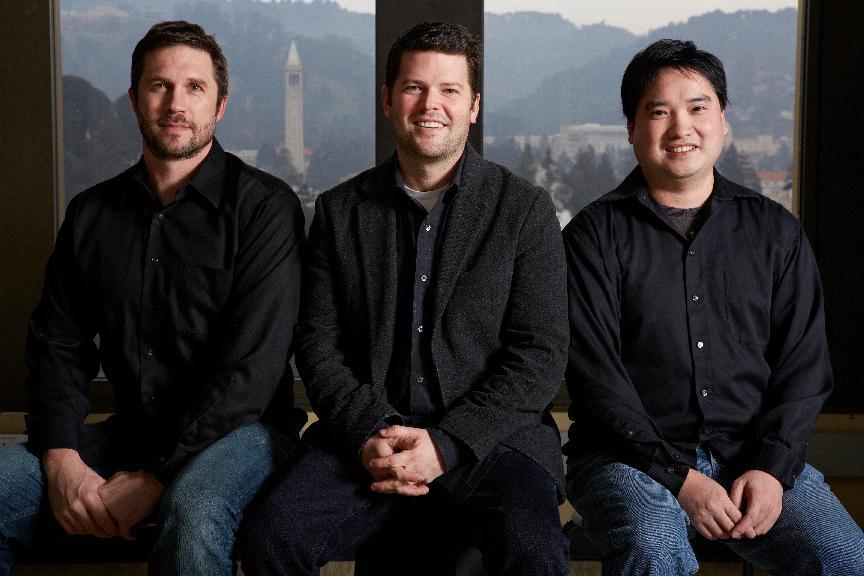 Our Mission
We're excited to introduce conversation intelligence and data-driven communication to the hiring process.
Honeit interview technology makes it easy to record, transcribe and share live candidate answers and insights from everyday phone conversations. The Honeit interview platform streamlines three critical steps – scheduling calls, talking to candidates and sharing interview intelligence.
After a conversation, interviewers can select key answers or interview highlights – to quickly ensure quality, reduce interview steps and accelerate the hiring process.
James Craft
Co-Founder & CTO
James has been developing software for almost 17 years. His passion for using technology to create scoring systems was ignited by his work for many years at the credit scoring giant FICO. As a member of the myFico.com team he was responsible for developing much of the site's backend. James was also a member of FICO's ScoreNet team, where he managed the normalization process of many of FICO's independent systems in order to meet PCI compliance standards.
Before FICO, James was part of the engineering team that created peets.com and the popular "how-to" site eHow.com.
In his spare time, James enjoys coaching lacrosse and was a coach for the Sonoma State men's team from 2002-2010, in which time he led the team to a national championship and several division championships.
Nick Livingston
Co-Founder & CEO
Nick was most recently the Director of Global Recruiting at TubeMogul, experiencing the hyper-growth of 60 to 360 employees through IPO ($TUBE), while concurrently attending business school at UC Berkeley Haas. Joining the company as the first staff recruiter, Nick grew the talent acquisition team to nine full-time recruiters supporting all functions across 12 cities globally.
Prior to TubeMogul, Nick was the Director of Strategic Staffing at MTV Networks (Viacom), overseeing talent acquisition across the Global Digital Media and Interactive Technology organizations. Nick also worked for two SaaS HR technology companies and began his career as a technology headhunter.
MBA from the UC Berkeley Haas School of Business, BS Applied Mathematics
Kim Duong
Co-Founder & Architect
Kim is a web developer with over 10 years experience as a private consultant and staff engineer at Sonoma State University. He has developed and designed university wide applications including a widely used content management system. Prior to that, he has had startup experience working with a neural networking firm developing APIs as well as interned at FICO.
Kim has created, in spare time, an interactive and multimedia based webapp to aid and instruct teachers on how to handle students with learning disabilities such as Dyslexia and ADD.
His hobbies include traveling and playing basketball. He also volunteers for activities to expand cultural experiences amoung his community.
Mr. Brockett has more than 23 years experience in information technology and is the current CEO of Exablox Corporation. Prior to joining Exablox, Douglas was Vice President and General Manager of SonicWALL, where he was responsible for the company's products, strategy, corporate development, support and cloud operations. He was previously SonicWALL's VP of Worldwide Marketing where he ran SonicWALL's channel and corporate marketing activities. Before joining SonicWALL, he was VP of Marketing and Business Development for Nexsi Systems, a groundbreaking data center networking company. He began his career at networking pioneer BBN where he created and ran BBN's high end hosting group, and as VP, saw its successful acquisition by GTE (now Verizon). Douglas received his bachelor's and master's degrees from Harvard University.
Douglas Brockett
Carin Stein oversees Talent Acquisition for Viacom Media Networks (MTV Networks, Nickelodeon, Comedy Central, Paramount Pictures) the largest ad-supported cable network in the world. Mrs. Stein is an accomplished HR Executive with expertise in Talent Acquisition, Compensation, Talent Management, Leadership Development, Employee Relations, and Diversity and Inclusion. She has built and led recruiting teams of 40 and began her career as an executive recruiter for Mitchell Martin in NYC.
Carin Stein
Mr. Sweeney has over 20 years experience in high tech product management and product marketing. Mr. Sweeney was SonicWALL's Vice-President, Product Management & Corporate Marketing, where he oversaw its Network Security, Content Security, Business Continuity and Policy & Management product lines. SonicWALL was acquired by private equity firm Thoma Bravo Private Equity in 2010. In 2012, Mr. Sweeney, SonicWALL & Thoma Bravo completed a successful exit when it was acquired by Dell, Inc.
Patrick Sweeney
Rich Klein is a talented entrepreneur, digital technology recruiter, and enterprise sales person. Rich currently works at LinkedIn as a Strategic Account Manager.  His customers consist of some of the world's most recognizable brands and respected companies.
Prior to joining LinkedIn, Rich served as Executive Vice President of Jobplex, a DHR International Company and as Co-Founder and President at Breakthrough Search Partners, building sales and operations teams for online technology companies nationwide. Rich holds a Bachelors of Science degree in Health Promotion from Bowling Green State University. He resides in Geneva, IL with his wife and three children.
Rich Klein
Mr. Slippy is Human Resource Executive with 20+ years of experience operating primarily in Technology (Internet, Enterprise, Mobile), with early stage or start up companies – all high growth. Mark has a proven record of accomplishment for developing & executing HR programs that drive business results, improve employee engagement & retention, create a culture of fairness/integrity and provide a platform for high performance. Most recently, Mark was the VP of Human Resources at TubeMogul ($TUBE, AdTech) and Monitise (mobile banking). Mark is an expert builder of all facets of Human Resource capabilities – Talent Acquisition and Management, Organization Development, Culture, and HR Management.
Mark Slippy
Mr. Riemer started his career as an Assistant Account Executive at JWT New York and eventually became President of JWT West. In 1998, he left advertising and brought his strategic and marketing leadership to two Internet start-ups – Quokka Sports and the FeedRoom. He later joined Yahoo! in 2002 as VP marketing. In various roles at Yahoo!, David led business-to-business and consumer marketing efforts across virtually all of Yahoo!'s products serving 500 million users globally. David sits on the Board of the American Conservatory Theater (San Francisco) and the Destiny Arts Center (Oakland). David earned his undergraduate degree from Brown University, and an MBA from Columbia University.
David Riemer
Don A. Moore is a professor of Management of Organizations at the UC Berkeley, Haas School of Business. He studies human overconfidence, including when people think they are better than they actually are, when people think they are better than others, and when people are too sure they know the truth. Understanding the psychological origins of overconfidence sheds light on its implications for human decisions, as well as for organizations and markets.
Moore's research has appeared in popular press outlets and academic journals, including the New Yorker, Business Week, USA Today, the Wall Street Journal, National Public Radio, the Journal of Personality and Social Psychology, Experimental Economics,and Psychological Review.
Moore is the author or editor of three books, and he teaches popular classes on managing organizations, negotiation, and decision making. He received his Ph.D. from Northwestern University and his B.A. from Carleton College. He is only occasionally overconfident.
Don Moore
Andrew Van Ella is an accomplished sales and business development executive. Before joining RGP as Director of Client Development, Andrew was at LinkedIn as an Enterprise Relationship Manager within Talent Solutions team and played a major role in Groupon's National Brand's Team.
Andrew began his career as a successful entrepreneur at Van Ella, Inc, which turned information into intelligence focusing on making sound investments in human capital. The company was acquired in 2007 by Allied Barton and is now owned by Sterling Background Check.
Andrew Van Ella
Our Perspective
Here are a few posts from our blog.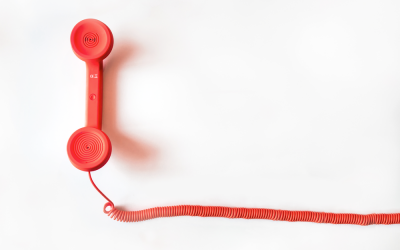 Honeit co-founder Nick Livingston had the opportunity to write a guest blog post on RecruitingTools.com about the challenge of articulating what makes a candidate great to another recruiter, a hiring manager or a staffing customer. Here's a quick teaser... How does...
read more
Want to Learn More?
Would you like to experience phone interview innovation? Let's have a quick phone call!