Honeit Support
View recent platform updates, frequently asked questions and video tutorials.
Please email support@honeit.com or chat with us in the bottom right corner of this page.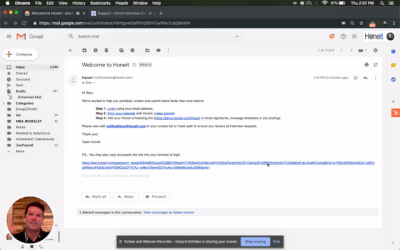 Audible job descriptions make it easy for candidates to quickly hear about a job opportunity in the hiring manager's own words.
Frequently Asked Questions
1. Getting Started
We've outlined a number of the common features and walkthroughs of the Honeit Interview Platform on our Tutorials page.
Every user can customize their professional profile on Honeit, to build rapport with candidates and stand out to clients.
Click your 'profile icon' in the top right corner of the screen. From the drop-down, select 'profile'. 
Basic Info:
First Name and Last Name
Add a profile photo
Select your default timezone
Professional Info: Help candidates get to know your role in the company and your specialty areas.
Add a job title
Add a headline
Select your primary industry
Select your primary function
Verification: Help candidates get to know the real you, by authenticating with your social and professional social networks.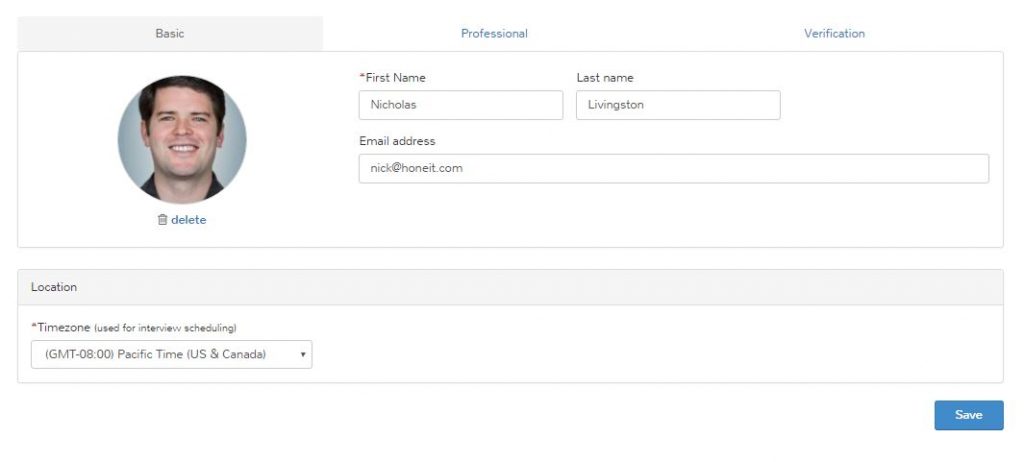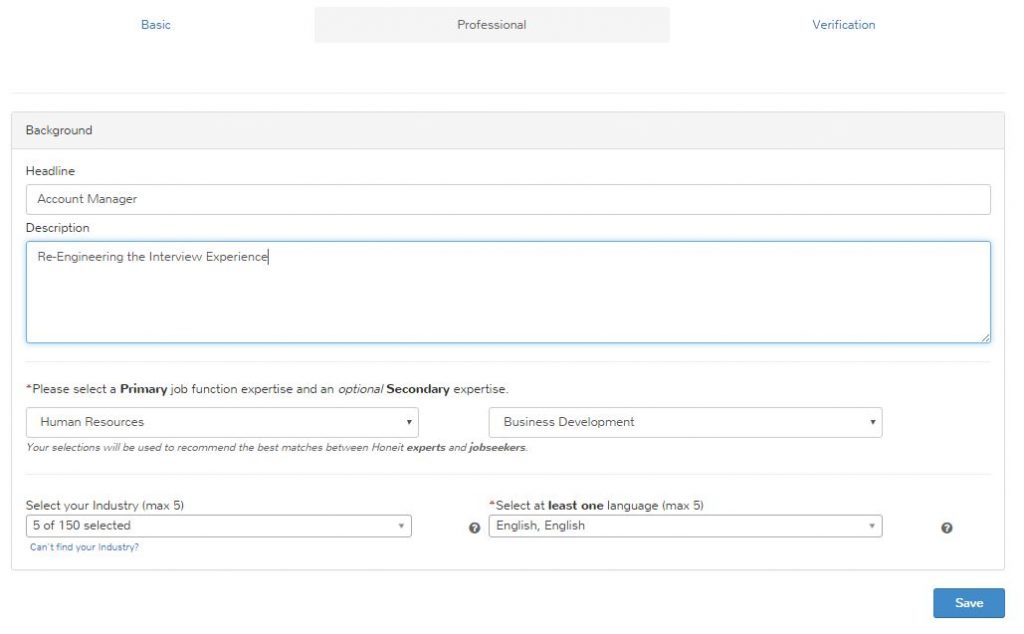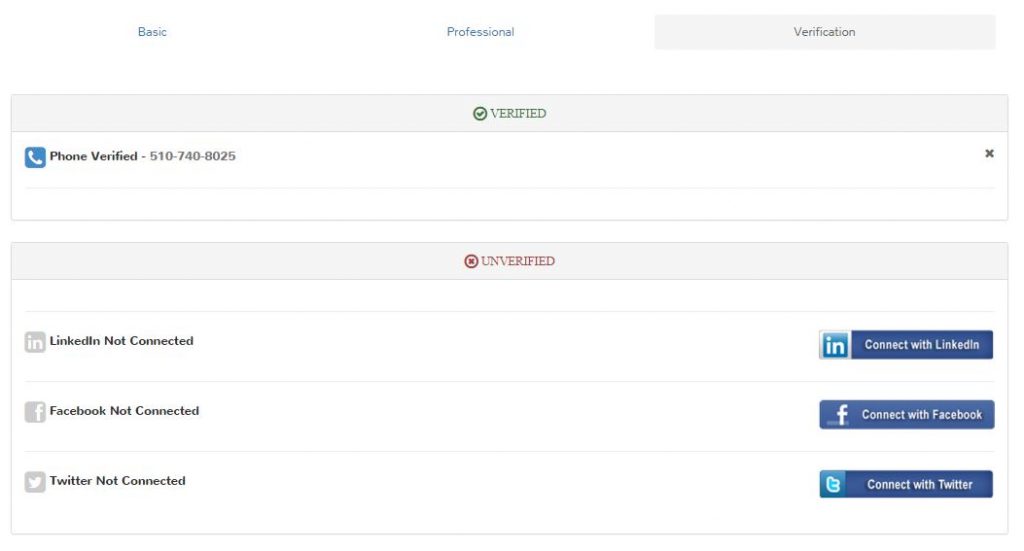 To stand out to candidates and clients, we make it easy for you to fully brand your Honeit account.
Click the 'Admin' tab on the top navigation. On the drop-down, select 'Account'. Your user account must have administrative privileges to edit your company settings. Please contact your administrator to make account-wide changes.
Add your company logos

Square (250×250) and Wide (300×100) recommended

Add your headline/slogan
Add your company's primary #hexcode color

The #hexcode color is used for button and header colors, for branded emails and landing pages.

Add your company website URL or link to careers page.
Add a company description