Honeit also turns intake calls with hiring managers into recruiting insights and audible job descriptions.
Here's an example audible job preview.
Audible job descriptions make it easy for candidates to quickly hear and learn about a job opportunity in the hiring manager's own words.
Audible job previews improve candidate engagement, increase candidate response rates and make it easy to create req-specific employment branding content, to showcase team culture and hiring manager personalities at the earliest stage of the recruiting process.
Paste audible job preview links into LinkedIn InMails, job advertisements or outbound recruiting emails to stand out from your competition, get candidates excited and accelerate hiring!
Video: https://www.youtube.com/watch?v=jxxGKdXwrlA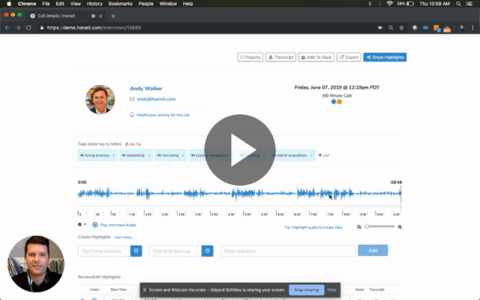 Schedule, screen and submit talent faster with Honeit interview technology!