Listen to Honeit CEO Nick Livingston discuss data-driven interview communication on the Hire Power Radio Show with Rick Girard.

Adam and Nick discuss how Honeit customers record and share highlights from hiring manager kick-off calls for better candidate engagement. TalentTalk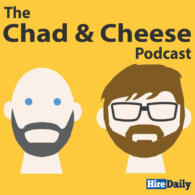 Honeit was recently featured on the Chad and Cheese HR Podcast. Listen to Honeit CEO Nick Livingston face Joel Cheeseman and Chad Sowash on the Firing Squad. Learn what makes Honeit interview technology unique and a game-changer for recruiting and hiring teams....